Robotdog Boston Dynamics with robot arms
---
Boston Dynamics has been developing advanced robots for quite some time now, including the robot dog SpotMini . YouBionic has now introduced a concept with 3D printed arms to give this beautiful base not only feet but also hands.
Only a concept?
This company offers a fully 3D printed arm solution for the Boston Dynamics SpotMini. YouBionic sells the 3D models $179 which you have to print and assemble yourself.
There is not much documentation yet on how the system will work in practice - the STLs contain the structural components, but not the electronics. And that's not unimportant. It's a fascinating concept and can be the beginning of a true component based robotics solution.
---
Related Products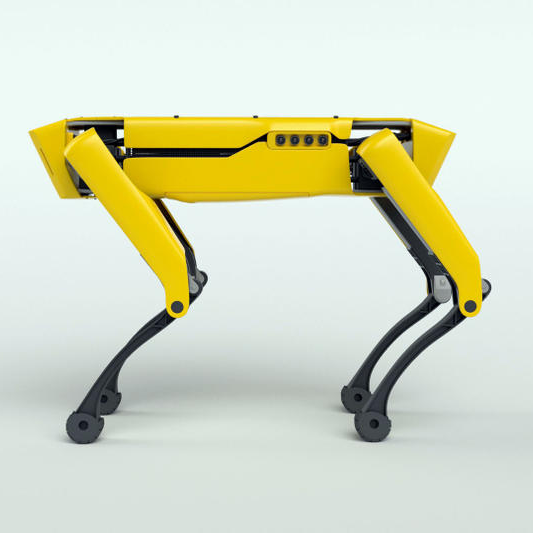 Good Things Come in Small Packages
SpotMini is a small four-legged robot that comfortably fits in an office or home. It weighs 25 kg (30 kg if you include the arm). SpotMini is all-electric and can go for about 90 minutes on a charge, depending on what it is doing. SpotMini is the quietest robot we have built. SpotMini inherits all of the mobility of its bigger brother, Spot, while adding the ability to pick up and handle objects using its 5 degree-of-freedom arm and beefed up perception sensors. The sensor suite includes stereo cameras, depth cameras, an IMU, and position/force sensors in the limbs. These sensors help with navigation and mobile manipulation.
SpotMini