Robots in our lives
---
Be surprised by robots in our world
On this site you'll find information about robots at home and in our lives. We try to provide a full spectrum of available robots and bring you the latest news about personal robots, robot animals, toy robots, housekeeping robots, controllable robots, health care robots and humanoids.
---
---
Popular robots right now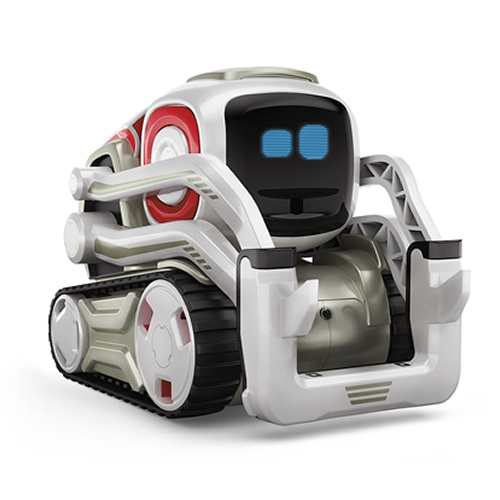 Cozmo dino
Cozmo is a super smart, playful, and adorable toy robot.with a personality to play games with you. Cozmo comes with power cubes that light up or change color when Cozmo is interacting with you or his environment.
Cozmo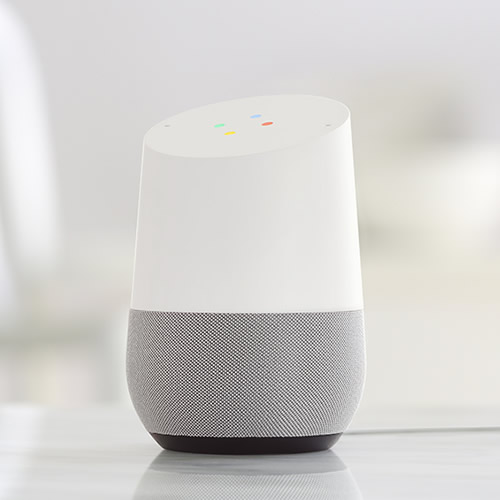 The digital assistant
Google home, a Google device in your home that you can talk to. It is a loudspeaker with far-field microphones that you can hear from all over the room. The device will answer your questions, play your music, manage your calendar and mail and can control your home automation.
Google Home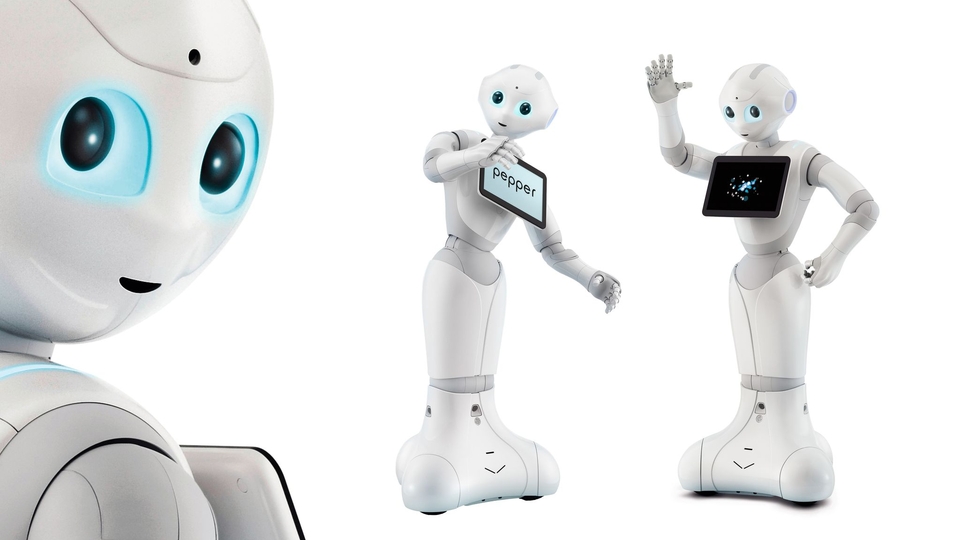 Pepper robot
Pepper robot is the social robot of Softbank. Robot Pepper is designed to communicate with people. This friendly robot with tablet on his chest invites to interact. He can't wash up and cook, but he can make sure you don't forget anything. He can look up things for you on the internet, remind you of your appointments and play with you. He recognizes your emotions and will, for example, play a nice song when you are sip. He can also have small conversations with you. All Peppers are connected via the Cloud, so they will learn from each other and get better and better.
Pepper robot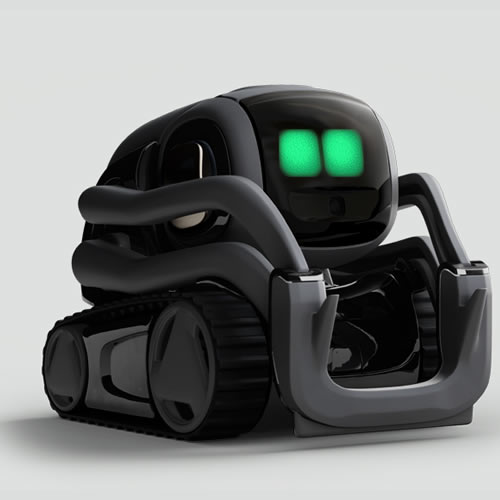 Vector robot
Vector is an advanced home robot at a price of about $250, - which means you can get it in the house. He is the small beginning of the promise to live with robots in a way we have only seen in science fiction films. He is a curious man who is aware of his surroundings. He can see, hear and feel, allowing him to respond naturally to the world around him. The small robot works as a smart assistant, but it can also move, react and take the initiative. Vector is smart enough to take over the world but nice enough not to.
Vector robot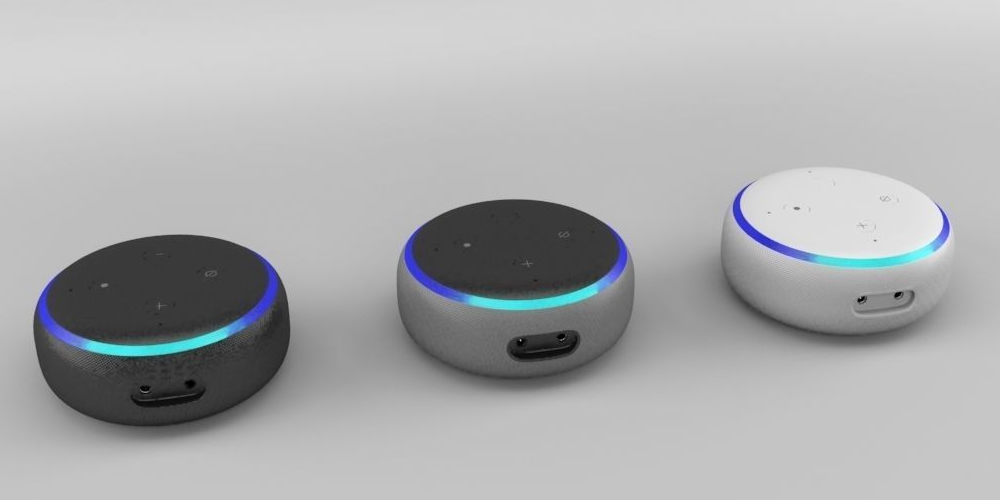 Echo Dot, third generation
Echo Dot is a popular voice-controlled speaker and now offers even better sound compared to the previous generation of Echo Dot, as well as a new design. Alexa can play music, answer questions, read messages and weather reports, set alarms, control compatible smart home devices and more.
Echo Dot, third generation
Google Home Hub
Long expected, the Google smart assistant with screen, called the home hub. Besides voice control, you can also use the touchscreen. Logical applications of the new Home Hub are showing recipes, YouTube videos and calendar information. And of course there is a link to music streaming services like Spotify and Google Play Music playback. When not in use, the Home Hub displays on its screen photos from the user's library, as well as information about time and weather. You can buy the Google Home Hub in 4 colors. Namely charcoal, aqua, chalk or sand for a price around $150. Available from October 22nd in the U.S., the U.K. and Australia.
Google Home Hub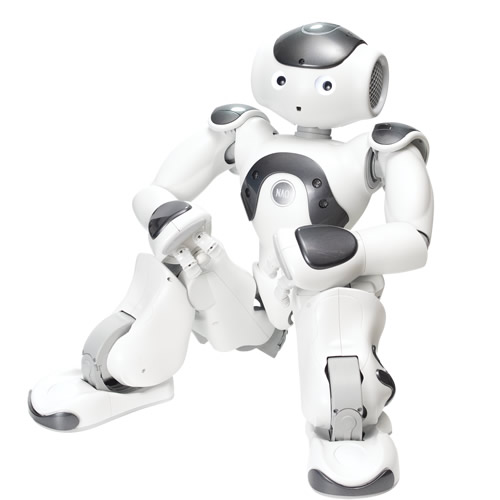 NAO6 Humanoid robot
NAO6 is the sixth geneartion of the humanoid robot NAO. Create a unique human-robot interaction experience and leverage it to a new level with this attractive programmable platform with a lot of improvements.
NAO6 Humanoid robot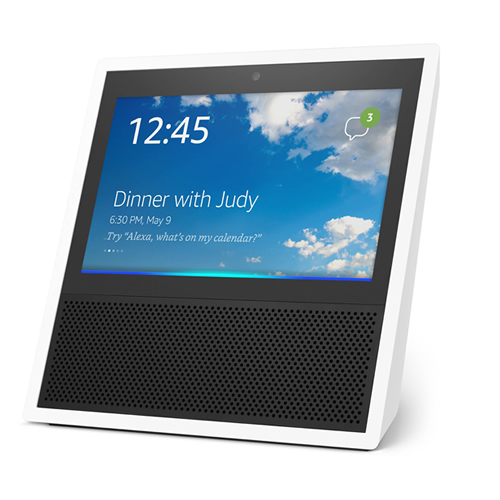 Digitale assistent with touchscreen
Amazon comes with a successor to the Echo, the Echo Show. A smart speech assistant with a touchscreen. The Amazon Echo show mainly uses voice control
Echo Show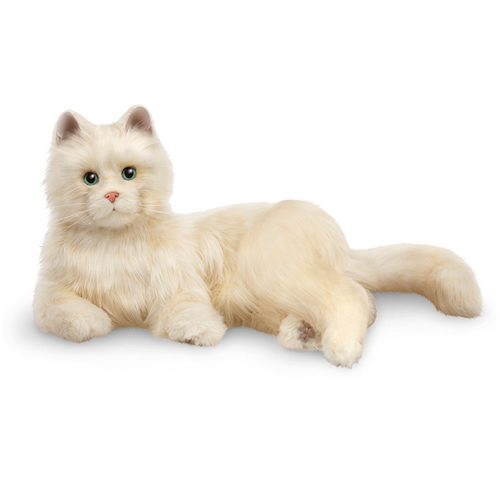 Companion Pet Robotcat
Companion Pet robot cats, Orange Tabby, Silver and Creamy White from Hasbro look, feel and sound like real cats. Companion Pets respond to petting, hugging and motion much like the cats you know and love. This two-way give-and-take helps create a personally rich experience that can bring fun, joy and friendship.
Compagnion Pet Robotcat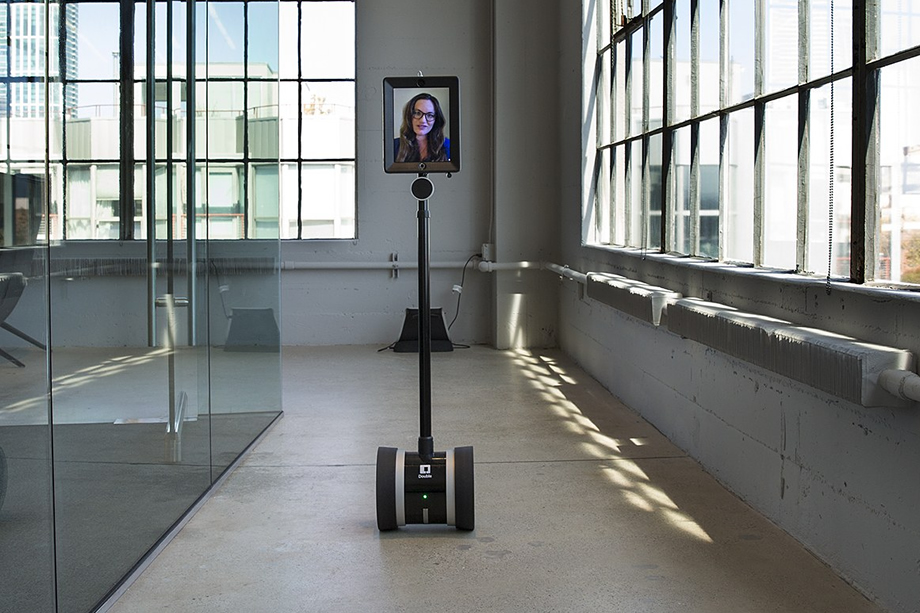 Double Telepresence robot
The Double Telepresence robot gives everyone the chance to be in two places at the same time via their computer on a mobile device. Looking for colleagues from home and attending a meeting? A doctor who does his rounds but just stays behind his desk? Or visiting grandma while you are in a traffic jam? The Double robot makes it possible.
Double