Update Amazon smart assistants
---
September 2018, Amazon introduces new product upgrades and a ton of new Alexa-enabled products, including a microwave and car gadget. Applications based on Amazon's smart assistant for your home and car.
---
Related Products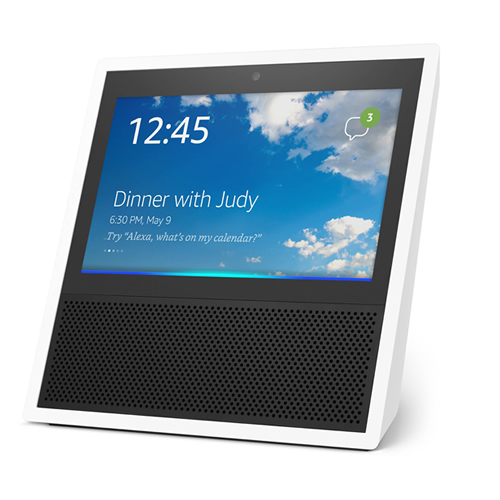 Digitale assistent with touchscreen
Amazon comes with a successor to the Echo, the Echo Show. A smart speech assistant with a touchscreen. The Amazon Echo show mainly uses voice control
Echo Show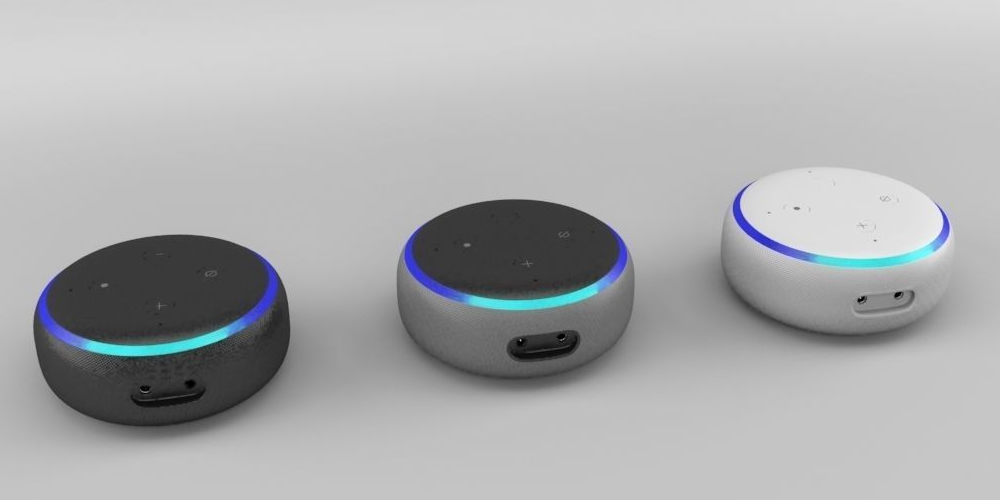 Echo Dot, third generation
Echo Dot is a popular voice-controlled speaker and now offers even better sound compared to the previous generation of Echo Dot, as well as a new design. Alexa can play music, answer questions, read messages and weather reports, set alarms, control compatible smart home devices and more.
Echo Dot, third generation
---
---
---
Upgrades and integrations
Echo Dot : The company announced a new Echo Dot, its most popular Echo speaker. The new Echo Dot, which will cost $49.99, will be 70 percent louder and have clearer sound. It will have an industrial design, and the fabric face will come in multiple colors. Orders for the new Echo Dot start on Thursday, and it will ship next month to every country where Alexa is available.
Echo Plus : The new Echo Plus promises cleaner sound and better bass. It too will have a fabric design, as well as an internal temperature sensor. This new model will build on last year's smart-home hub and will add lock controls so home commands will still work even if the WiFi is unavailable. It will cost $149, with orders starting Thursday. It will ship later this month.
Echo Show : Will get an upgrade with a 10-inch HD display, fabric body and improved sound. It will have dual side-firing speakers and an eight-microphone array. Bonus features include integration with Vevo for music videos and Hulu with live TV, as well as Microsoft Skype for video calling. Amazon Silk and Firefox browsers will also be included. It will sell for $229, with pre-orders starting Thursday. It will start shipping next month.
Microwave and car : The Amazon Basic Microwave is integrated with Alexa. It works in conjunction with a nearby Echo. The microwave will cost $59.99, and ship later this year.
Echo Auto. This in-car device will come with a dash mount, and is built on a new operating system from Amazon. It boots quickly so it is ready after the car is turned on. It connects to vehicles through Bluetooth, Bluetooth LE or an auxiliary jack. Data connections via a mobile phone can be used for Alexa integration.