Robotic arm Sawyer as barista
---
In the Henna café in Tokyo you can now order coffee from a robot. Through a dashboard you can indicate what kind of coffee you want and if you like a biscuit with it. Sawyer scans the receipt that comes out of it and immediately starts working for you. With the precision as we are used to from Sawyer, he fills the filter, lets the water run through it and quietly puts the fresh cup of coffee on the bar. The biscuit is served by the robot arm next to it, after which he can start with the next order.
---
Related Products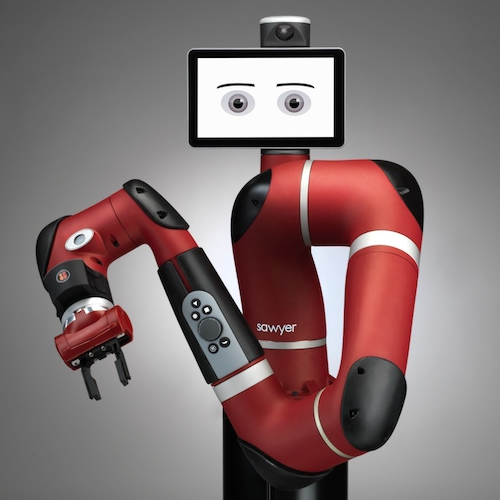 High performance collaborative robot
Sawyer is a collaborative robot (cobot) designed to execute tasks that have been impractical to automate with traditional industrial robots. Sawyer can provide high performance automation along with flexibility and safety. hardware and software, together with the ClickSmart gripper technology, allow our robots to be deployed faster, in more tasks and applications, and without time-consuming customization. Sawyer features a 7 degree of freedom robot arm with a 1260 mm reach that maneuvers into tight spaces and operates in work cells designed for humans. Built-in force sensing capabilities allow it to make adaptive decisions as tasks run, enabling Sawyer to work precisely while operating safely next to people.
Sawyer robot