Update on Furhat, the social robot
---
Furhat has made commitment that social robots should not only give keynotes on stages but also be put in the hands of developers, as soon as possible. One of the examples is Petra.
PETRA: the world's first health pre-screening robot
Together with Merck Pharmaceuticals, the developed PETRA, a medical screening robot. The idea is to use Petra for medical screening. The friendly-looking robot seeks interaction to give an indication of the medical condition. Besides the fact that this is necessary in many countries, a robot also regularly reduces the distance to discuss difficult subjects. We have also seen this before in pilots in obese children.
---
Related Products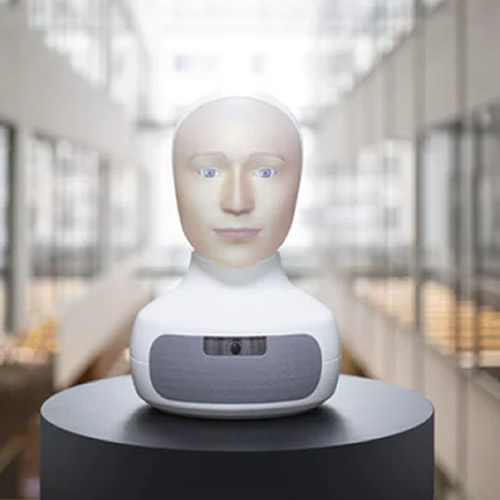 Furhat social robot for face to face interaction
Furhat is a social robot that communicates with us humans as we do with each other - by speaking, listening, showing emotions and maintaining eye contact. Furhat is ready to meet you in the real world. It can serve customers, provide companionship, train employees or teach a language.
Furhat
---
Related Categories
---
---
---
About Furhat
We are so passionate about turning social robotics into a reality, and over the next weeks, we will be talking significantly more about the milestones this industry is making. We'll also be announcing key technical and commercial partnerships that we hope will excite you and inspire you to join us on our journey if you are not already onboard! Plus we will soon launch a new major application for Furhat - that the world has been craving, for decades.