Echo Show
---
Digitale assistent with touchscreen
Amazon comes with a successor to the Echo, the Echo Show. A smart speech assistant with a touchscreen. The Amazon Echo show mainly uses voice control
---
Echo Show is manufacturered by
Amazon
---
Echo Show
The Amazon Echo show mainly uses voice control. Users can talk to the device and ask for music to be played, or the weather can be notified. The Echo Show features a 7-inch touchscreen on which these weather reports or, for example, the user's calendar can be displayed.
Photos and video
The smart assistant is also equipped with a camera at the top of the device and a built-in loudspeaker. This allows users to make video calls or even take pictures.
---
Latest news about Echo Show
Update Amazon smart assistants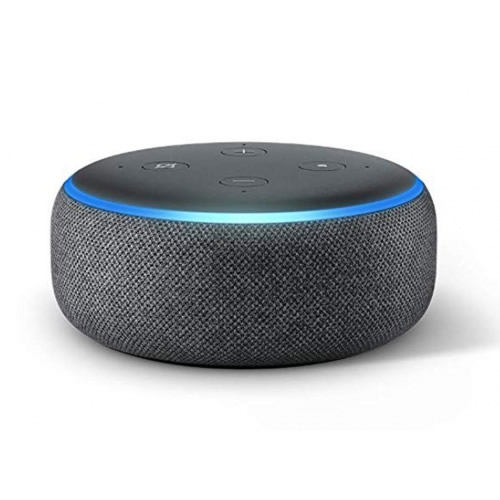 September 2018, Amazon introduces new product upgrades and a ton of new Alexa-enabled products, including a microwave and car gadget. Applications based on Amazon's smart assistant for your home and car.
...read more