Google Home
---
The digital assistant
Google home, a Google device in your home that you can talk to. It is a loudspeaker with far-field microphones that you can hear from all over the room. The device will answer your questions, play your music, manage your calendar and mail and can control your home automation.
---
Google Home is manufacturered by
Google
---
Links for Google Home
Google store US
What is Google Home
Of course, the underlying data is important for functional use. Use of Gmail, Google calendar and Spotify will be important to get the most out of this smart assistant. In terms of infrastructure, Google Nest and Chromecast play an important role in managing your TV and home automation.
Privacy; in the home environment "privacy" is a hot issue. As consumers, we will not like the smart assistant recording everything, but only taking action if we want to. For now you can activate the device with "Oke Google".
---
Latest news about Google Home
Google Home from 24 October in Dutch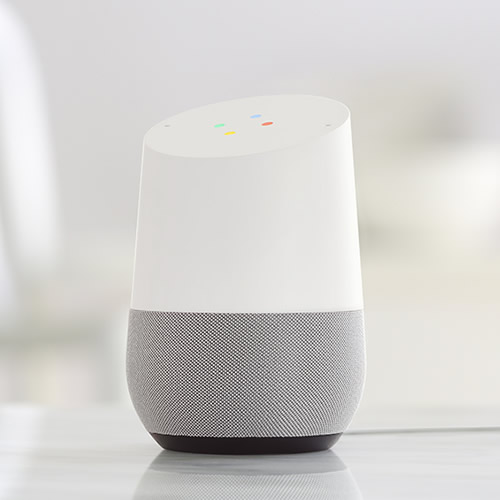 Googles Home-smartspeaker will be available in Dutch stores from 24 October. This is shown by an e-mail that Google has sent to partners who are working on Google Assistant-support for their services. It was already known that Google Home would eventually also come to the Netherlands. When the search giant released the Dutch version of Google Assistant for phones earlier this year, the company already announced that the voice assistant had to work on the Home speakers later this year.
...read more