R2-D2 robot
---
R2-D2 robot
The Star Wars film The Force Awakens will be released in Dutch cinemas from 18 December 2015. Of course also with R2-D2. This robot is now also for sale as a toy robot. There are several versions on the market that are very similar to each other. - R2-D2 by Hasbro (video) - R2-D2 from Thinkway
---
R2-D2 robot is manufacturered by
Hasbro robots
---
R2-D2 interactive Droid Robot (hasbro version with talk)
Star wars R2-D2 Droid robot is ready to obey your commands. His attention is drawn to him by saying: "Hey, R2" and he's ready for more than 40 voice commands. Ask him if he knows his famous friends, such as Luke Skywalker, C-3PO or Jabba the Hutt. Each name will lead to different answers and depends on R2's feelings for the character.
Game mode
In "Game" mode, the R2 robot plays multiple games, can dance and plays music. He even guards your room with his sentry alarm. Handle R2-D2 in all directions: Forward, Reverse, Left and Right and Rotate.
Star Wars Droid Heroes R2-D2 Interactive (brand Thinkway)
Send direct or pre-programmed commands using the remote control! Use the 10 buttons to program more than 1000 action combinations. Characteristics:
- Bring R2-D2 to life with sound effects, steps and spinning movements!
- Handle R2-D2 in all directions: Forward, Reverse, Left and Right and Rotate.
- His head rotates while he creates various sound effects!
- Voice-driven - talks to R2-D2 and he responds!
- Use 10 buttons to program 1000 action combinations.
- Program your commands before and press start. R2-D2 will carry out your assignments!
- Projects the image of Princess Leila onto the wall!
---
Latest news about R2-D2 robot
Sphero stops BB-8 and R2-D2 toy robots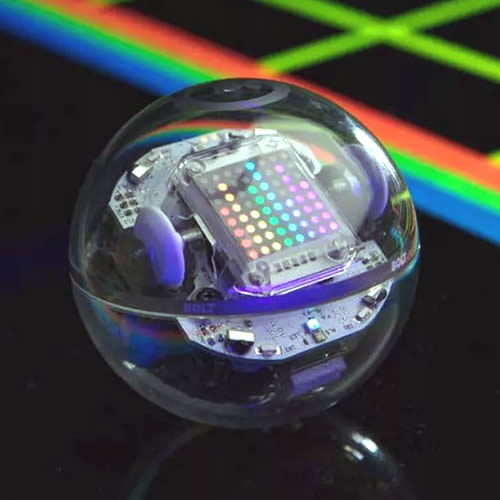 Sphero will stop producing Disney toy robots. CEO Paul Berberian confirmed to The Verge that the company is cleaning up its remaining licensed inventory and will not replenish it. App support will continue for "at least two years, if not longer," These toys sold well when released along with a movie, but interest waned over time as the movie got older. In addition, the CEO shows that 'all Star Wars fans already have the robots' and that the company data shows that there is limited play with the robots before they end up on the shelf.
...read more