Baxter
---
Baxter
According to experts, the time has come for robots and people to work together. Tony Fadell, closely involved in the development of iPod and iPhone, calls Baxter's development: "A Macintosh moment for the robotic world. He means that with Baxter, we've reached a point in the robot's development where they irreversibly enter our lives, work with us, and become part of our world.
---
Baxter, professional service robot
Baxter is an incredibly versatile robot that can perform simple tasks in SME businesses on a conveyor belt. Because Baxter's sensors know where the objects to grab are, it is flexible, rather than the rigid robots we know from the automotive industry, for example.
Through his sensors he is also able to see people working with him. That's why Baxter is also very safe. The way Baxter can be programmed is also very modern. Instead of having a programmer write code by code for Baxter line by line, the robot can learn from people. If his colleague shows him what to do, by doing the work once by his hands, he will simply repeat it. So he can get down to work in this way.
The facts in a row:
- Baxter costs $22,000. This results in an hourly wage over the lifetime of 4 dollars. A company can therefore save real money on labour. Baxter is therefore an in-depth investment that SMEs can also bear.
- Baxter can be put together and programmed by yourself. Programming is done by letting his arms perform the desired movement and by giving him instructions on his screen. This is very different from programming hundreds of hours as has always been necessary up to now. Rethink calls this 'training by demonstration'.
- Baxter will never hurt a human being. He has built-in safety systems that see that there is a person nearby with additional safety devices that ensure that he stops his movements when someone gets in the way. So Baxter and people can work together in the same space.
---
Latest news about Baxter
Rethink Robotics closes its doors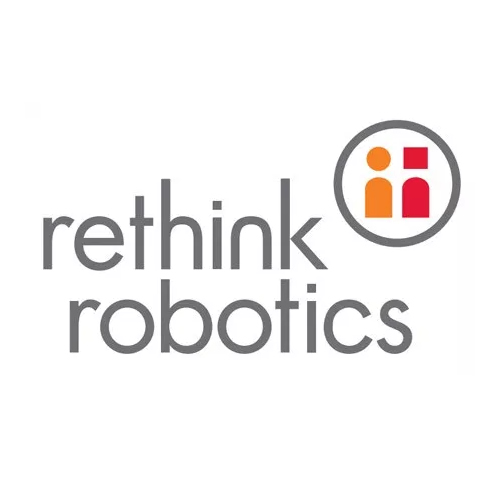 Rethink Robotics, the Boston, Mass.-based maker of collaborative robots Baxter and Sawyer, shut its doors today. Rethink was founded in 2008 and raised nearly $150 million to date, according to Crunchbase. Its last round of funding was an $18 million Series E in August 2017. Rethink Robotics CEO Scott Eckert first confirmed the news via email to The Robot Report. "I can confirm that unfortunately the news is true, Rethink Robotics closed its doors today," Eckert writes. "We were pioneers and innovators in the industry and responsible for the creation of the collaborative robot category, but unfortunately we didn't quite achieve the market success we had intended. We have been helping our team find new homes and have been overwhelmed with interest. It's a world-class group of people will continue to do great things in their next endeavors."
...read more