Asimo
---
Asimo
Honda a développé Asimo. Le robot mesure 130 centimètres de haut et pèse 54 kilogrammes. Le robot a l'apparence d'un astronaute portant un sac à dos et peut marcher jusqu'à 3 km à l'heure et 6 kilomètres à l'heure. Le robot est l'acronyme de Advanced Step in Innovative Mobility. En 2007, il y a 46 robots ASIMO. Le robot en est maintenant à la troisième génération. Asimo est un robot humanoïde. Il a l'air d'un homme et d'un homme des sens. La forme humaine a été conçue pour le familiariser, pas la fonctionnalité.
---
Asimo est fabriqué par
Honda
---
A propos d'Asimo
Asimo en visite chez Nemo à Amsterdam
Asimo accueille le Young Scientists On Belgian Robot Festival
Asimo à l'italien pour faire ses débuts au Festival des sciences de Gênes
Voyage d'Asimo au château de Windsor pour le rendez-vous " royal
---
Latest news about Asimo
Honda stops with the Asimo Robot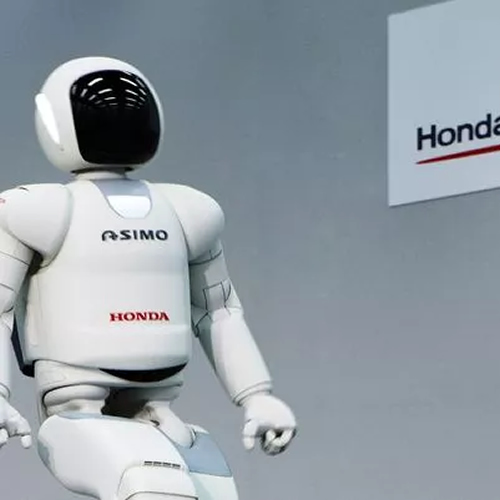 Honda has announced that it will stop developing Asimo. In 2000, the android robot was the first machine that could move on two legs without tripping, thus representing a major breakthrough in robotic motor skills. Later on, the robot also acquired the ability to recognize objects and voices and to move autonomously.
...read more