Municipality deploys robot for hospitality
---
The municipality of Leidschendam-Voorburg will be deploying a robot in the next five months to welcome visitors to the Service Centre.
---
Related Products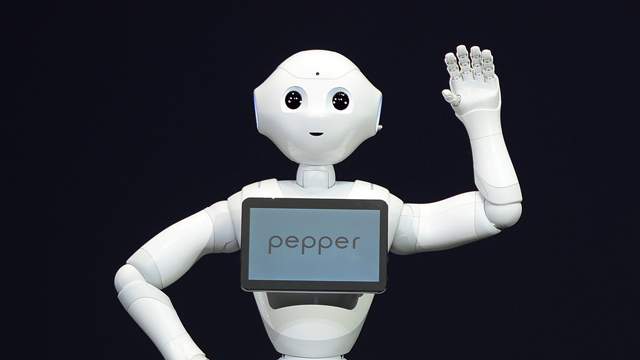 Robot Pepper
El robot Pepper es el robot social de Softbank. Robot Pepper está diseñado para comunicarse con la gente. Este amigable robot con tableta en el pecho invita a la interacción. No puede lavarse y cocinar, pero puede asegurarse de que no olvides nada. Él puede buscar cosas para usted en Internet, recordarle sus citas y jugar con usted. Reconoce tus emociones y, por ejemplo, tocará una bonita canción cuando estés sorbiendo. También puede tener pequeñas conversaciones con usted. Todos los Peppers están conectados a través de la Nube, por lo que aprenderán unos de otros y se pondrán cada vez mejor.
Pepper robot
---
Related Categories
---
More tasks
First of all, the robot (Pepper) will welcome visitors and show them the way within the Service Centre. In addition, the robot can provide information about activities within the municipality. When leaving, visitors are asked to give feedback about the service
More tasks
Ideally, in the future, it will be able to have more in-depth interaction, question and answer, with citizens.