Kuri
---
Robots para el hogar
El robot Kuri fue desarrollado por Mayfield Robotics (una startup de Bosch). Kuri, un robot de 20 pulgadas de altura, promete ser un compañero que desempeña más bien el papel de una mascota. Kuri es muy similar al robot Buddy Robot y al robot Zenbo con una gran diferencia, este robot no tiene pantalla.
---
Kuri is manufacturered by
Mayfield Robotics
---
Especificaciones Kuri
El robot tiene una cámara de 1080p detrás de los ojos que se puede utilizar para inspeccionar la habitación y reconocer a personas individuales. El robot también funciona como un altavoz de diente azul para reproducir o leer audio. Para el control de la casa se puede utilizar IFTT (If This Then That). Un ejemplo de tal instrucción es; tan pronto como el sol se pone, usted puede encender (todas) las lámparas HUE.
Navigatie
Kuri can drive around like a robot vacuum cleaner. This allows the robot to recognize objects, avoid stairs and return to its charging station.
---
Latest news about Kuri
Mayfield Robotics, the maker of the Kuri robot, closes its doors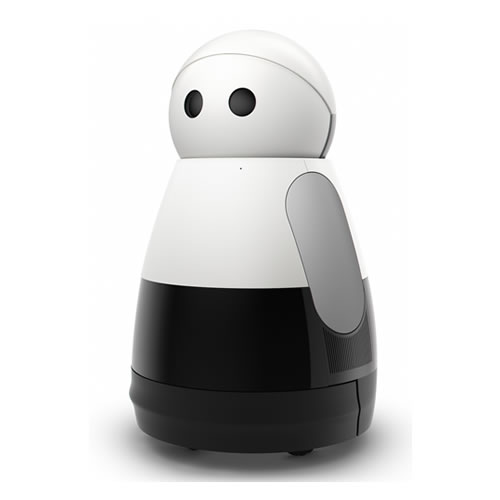 Unfortunately, the company behind the Kuri robot, a smart device for your smarthome, has had to close its doors. Mayfield Robotics had previously announced that production of the robot had been halted. In the meantime, the company has not been able to attract investors.
...read more