Google Home
---
El asistente digital
Google home, un dispositivo de Google en tu casa con el que puedes hablar. Es un altavoz con micrófonos de campo lejano que se pueden escuchar en toda la habitación. El dispositivo responderá a sus preguntas, reproducirá su música, administrará su calendario y correo y podrá controlar la automatización de su hogar.
---
Google Home is manufacturered by
Google
---
Links for Google Home
Google store US
Qué es Google home
Por supuesto, los datos subyacentes son importantes para el uso funcional. El uso de Gmail, Google Calendar y Spotify será importante para sacar el máximo provecho de este asistente inteligente. En términos de infraestructura, Google Nest y Chromecast desempeñan un papel importante en la gestión de su televisor y domótica.
Privacidad; en el entorno doméstico, la "privacidad" es un tema candente. Como consumidores, no nos va a gustar que el asistente inteligente grabe todo, sino que sólo tome medidas si así lo deseamos. Por ahora puede activar el dispositivo con "Oke Google".
---
Latest news about Google Home
Google Home from 24 October in Dutch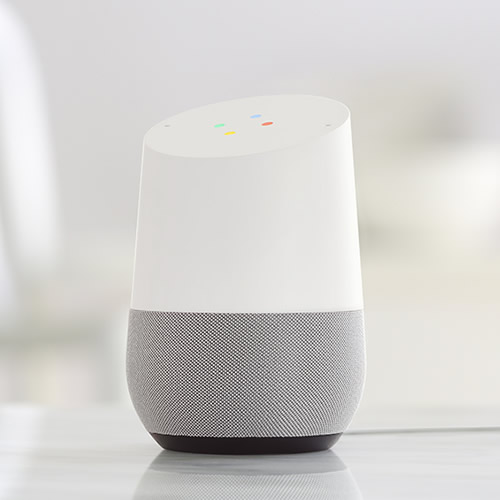 Googles Home-smartspeaker will be available in Dutch stores from 24 October. This is shown by an e-mail that Google has sent to partners who are working on Google Assistant-support for their services. It was already known that Google Home would eventually also come to the Netherlands. When the search giant released the Dutch version of Google Assistant for phones earlier this year, the company already announced that the voice assistant had to work on the Home speakers later this year.
...read more