Asimo
---
Asimo
Honda desarrolló Asimo. El robot mide 130 centímetros de alto y pesa 54 kilogramos. El robot tiene la apariencia de un astronauta con mochila y puede caminar hasta 3 km por hora y 6 km por hora de carrera. El robot es el acrónimo de Advanced Step in Innovative Mobility. En 2007 hay 46 robots ASIMO. El robot está ahora en la tercera generación. Asimo es un robot humanoide. Tiene la mirada de un hombre y de un hombre de los sentidos. La forma humana fue diseñada para familiarizarlo, no la funcionalidad.
---
Asimo is manufacturered by
Honda
---
Acerca de Asimo
Asimo de visita en Nemo en Amsterdam
Asimo da la bienvenida al Festival de Jóvenes Científicos sobre Robots Belgas
De Asimo a italiano para debutar en el Festival de la Ciencia de Génova
Asimo Viaja al Castillo de Windsor para la Cita'Real
---
Latest news about Asimo
Honda stops with the Asimo Robot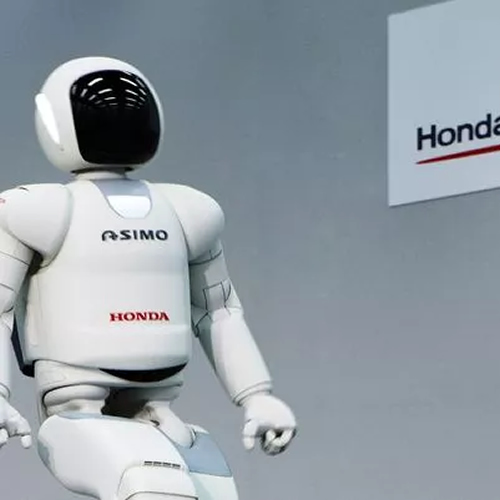 Honda has announced that it will stop developing Asimo. In 2000, the android robot was the first machine that could move on two legs without tripping, thus representing a major breakthrough in robotic motor skills. Later on, the robot also acquired the ability to recognize objects and voices and to move autonomously.
...read more