Robot de service professionnel
---
Les robots de service commencent à apparaître sous des formes de plus en plus nombreuses. Le nombre de mouvements augmente, la programmation du robot commence à prendre forme et les prix augmentent à un niveau tel qu'il vaut la peine d'envisager l'utilisation d'un tel robot de service compte tenu des coûts de main-d'œuvre.
---
---
---
Robot de service professionnel related robots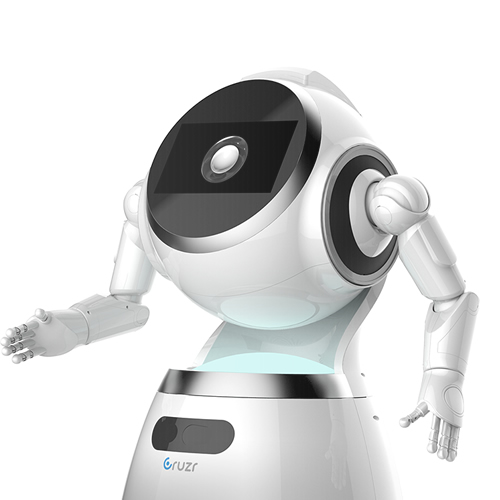 Cruzr
Cruzr est un robot de service basé sur le cloud, d'UBTECH, qui peut être utilisé dans les magasins, hôtels, aéroports et autres entreprises pour communiquer avec les clients.
Cruzr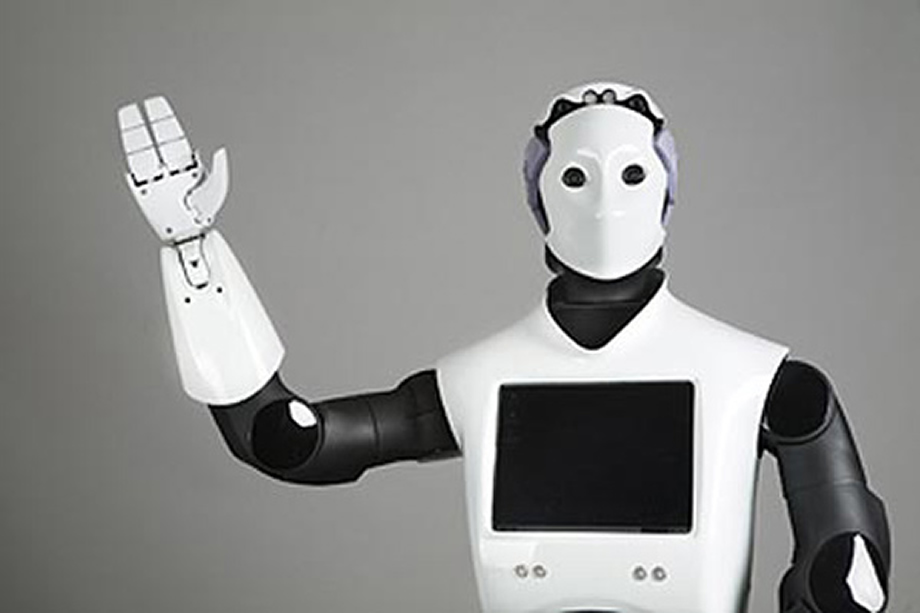 REEM
REEM, le robot humanoïde fabriqué par la robotique PAL, peut être utilisé à diverses fins. Grâce au système de navigation autonome, à son écran tactile convivial et à son système de reconnaissance vocale et faciale. REEM peut se frayer un chemin dans une variété d'environnements et aider à divertir les gens dans des environnements publics.
REEM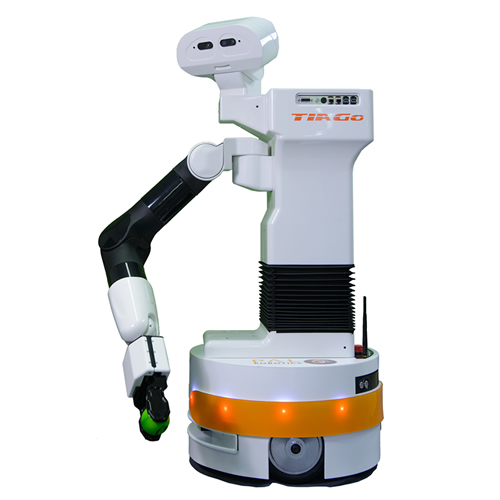 Robot de service TIAGo
Le robot de service Tiagio a été développé par Pal Robotics. Il s'agit d'un projet Eurostar dans lequel les idées innovantes sont rapidement mises sur le marché. Pal robotique a déjà développé plusieurs robots tels que Reem et Reem C. L'organisation a donc l'expérience nécessaire.
TIAGo service robot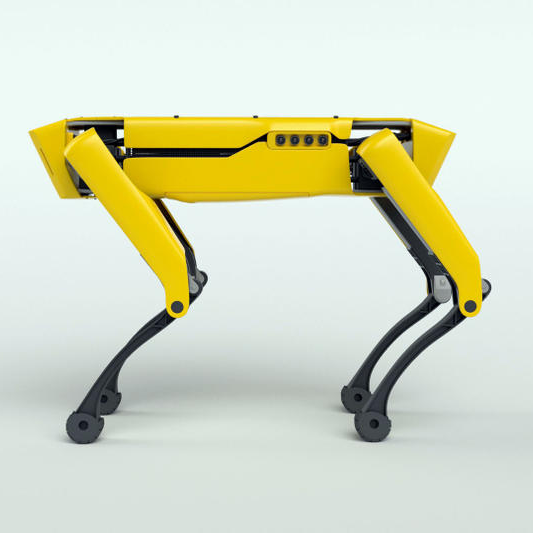 Good Things Come in Small Packages
SpotMini is a small four-legged robot that comfortably fits in an office or home. It weighs 25 kg (30 kg if you include the arm). SpotMini is all-electric and can go for about 90 minutes on a charge, depending on what it is doing. SpotMini is the quietest robot we have built. SpotMini inherits all of the mobility of its bigger brother, Spot, while adding the ability to pick up and handle objects using its 5 degree-of-freedom arm and beefed up perception sensors. The sensor suite includes stereo cameras, depth cameras, an IMU, and position/force sensors in the limbs. These sensors help with navigation and mobile manipulation.
SpotMini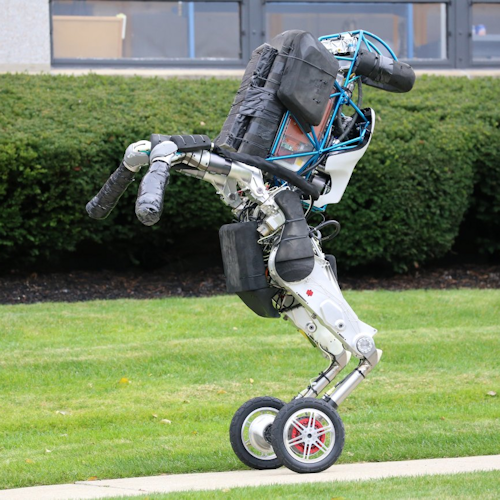 Handle by Boston Dynamics
Handle is a robot that combines the rough-terrain capability of legs with the efficiency of wheels. It uses many of the same principles for dynamics, balance, and mobile manipulation? found in the quadruped and biped robots Boston Dynamics has built, but with only 10 actuated joints, it is significantly less complex. Wheels are fast and efficient on flat surfaces while legs can go almost anywhere: by combining wheels and legs, Handle has the best of both worlds. Handle can pick up heavy loads while occupying a small footprint, allowing it to maneuver in tight spaces. All of Handle's joints are coordinated to deliver high-performance mobile manipulation.
Handle
---
Deploying professional service robots
Collaboration between man and robot on the shop floor is in full development. A personal assistant who increases productivity on the shop floor through tasks with little added value can be carried out by the robot.
---
Latest news about Robot de service professionnel
---