Asus
---
AsusTek Computer Inc. is a Taiwanese multinational computer and phone hardware and electronics company headquartered in Beitou District, Taipei, Taiwan. Its products include desktops, laptops, netbooks, mobile phones, networking equipment, monitors, WIFI routers, projectors, motherboards, graphics cards, optical storage, multimedia products, peripherals, wearables, servers, workstations, and tablet PCs. The company is also an original equipment manufacturer (OEM).
Asus is the world's 5th-largest PC vendor by 2017 unit sales.[4] Asus appears in BusinessWeek's "InfoTech 100" and "Asia's Top 10 IT Companies" rankings, and it ranked first in the IT Hardware category of the 2008 Taiwan Top 10 Global Brands survey with a total brand value of $1.3 billion.[5]
Asus has a primary listing on the Taiwan Stock Exchange under the ticker code 2357 and a secondary listing on the London Stock Exchange under a ticker code ASKD.
---
Links for Asus
Zenbo website
---
Produits par Asus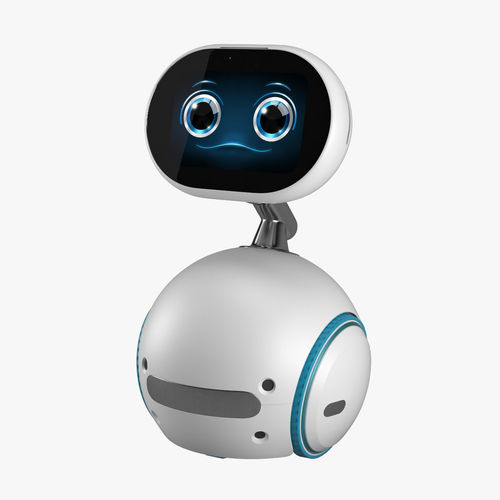 Robot Zenbo par Asus
Asus a récemment dévoilé un robot familial qui peut servir d'assistant de soins à domicile, contrôler les appareils connectés dans la maison intelligente, surveiller la sécurité, effectuer diverses tâches en ligne, et fonctionner comme compagnon de jeu, entre autres choses. Le Zenbo d'Asus a fait ses débuts au salon informatique Computex. Au même moment, Asus a lancé un programme qui permet aux développeurs d'accéder au SDK Zenbo. Le prix de Zenbo sera fixé à 600 $US, mais Asus n'a pas annoncé quand il sera disponible pour les consommateurs.
Zenbo
---