Robot chien Boston Dynamics avec bras robotisés
---
Boston Dynamics développe des robots avancés depuis un certain temps déjà, dont le robot chien SpotMini . YouBionic a maintenant introduit un concept avec des bras imprimés en 3D pour donner à cette belle base non seulement les pieds mais aussi les mains.
Seulement un concept ?
Cette société propose une solution de bras imprimés entièrement en 3D pour le Boston Dynamics SpotMini. YouBionic vend les modèles 3D 179$ que vous devez imprimer et assembler vous-même.
Il n'y a pas encore beaucoup de documentation sur la façon dont le système fonctionnera dans la pratique - les STL contiennent les composants structurels, mais pas l'électronique. Et ce n'est pas sans importance. C'est un concept fascinant qui peut être le début d'une véritable solution robotique à base de composants.
---
Related Products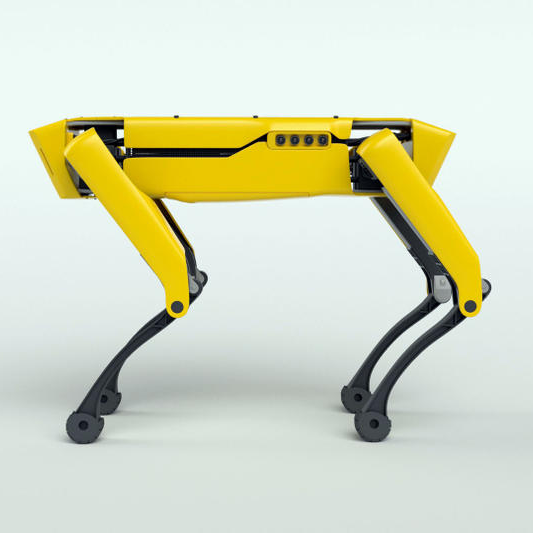 Good Things Come in Small Packages
SpotMini is a small four-legged robot that comfortably fits in an office or home. It weighs 25 kg (30 kg if you include the arm). SpotMini is all-electric and can go for about 90 minutes on a charge, depending on what it is doing. SpotMini is the quietest robot we have built. SpotMini inherits all of the mobility of its bigger brother, Spot, while adding the ability to pick up and handle objects using its 5 degree-of-freedom arm and beefed up perception sensors. The sensor suite includes stereo cameras, depth cameras, an IMU, and position/force sensors in the limbs. These sensors help with navigation and mobile manipulation.
SpotMini