Robot Atlas en course à pied
---
Nous connaissons le robot Atlas de Boston Dynamics depuis un certain temps. Courir sur un terrain inhospitalier, un saut périlleux vers l'arrière. Les fabricants ont fait un pas de plus, comme on peut le voir dans cette vidéo.
Le logiciel de contrôle utilise tout le corps, y compris les jambes, les bras et le tronc, pour combiner l'énergie et la puissance de sauter par-dessus le tronc et de sauter les étapes sans interrompre le tempo. (Hauteur de marche 40 cm.) Atlas utilise la vision par ordinateur pour se repérer.
---
Related Products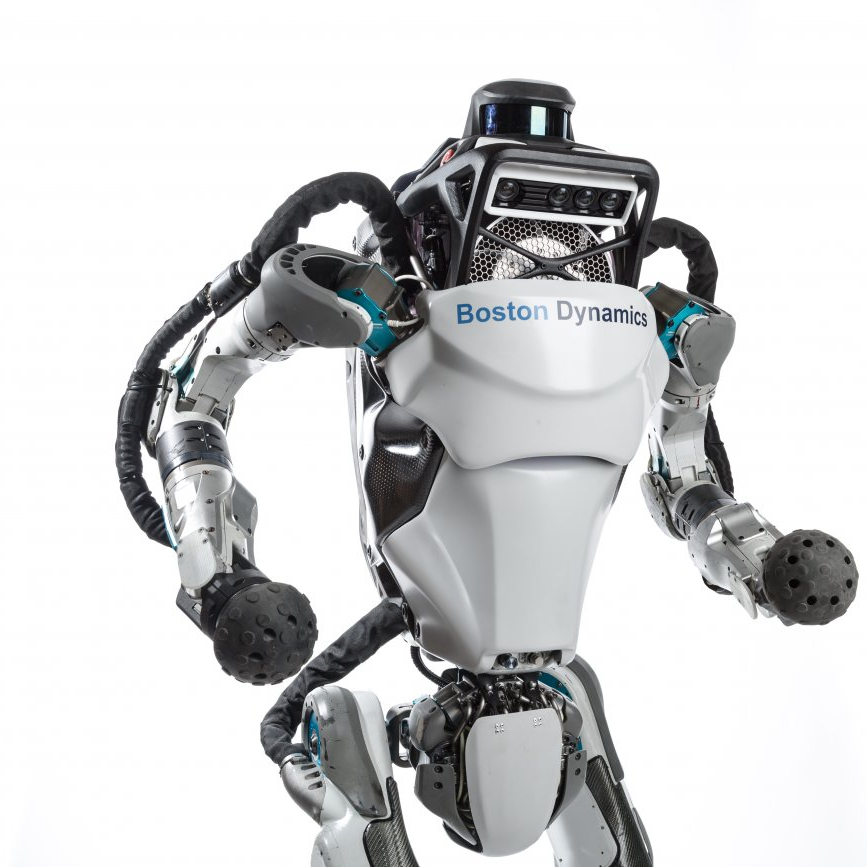 Atlas robot by Boston Dynamics
Atlas is the latest in a line of advanced humanoid robots Boston Dynamics is developing. Atlas' control system coordinates motions of the arms, torso and legs to achieve whole-body mobile manipulation, greatly expanding its reach and workspace. Atlas' ability to balance while performing tasks allows it to work in a large volume while occupying only a small footprint. The Atlas hardware takes advantage of 3D printing to save weight and space, resulting in a remarkable compact robot with high strength-to-weight ratio and a dramatically large workspace. Stereo vision, range sensing and other sensors give Atlas the ability to manipulate objects in its environment and to travel on rough terrain. Atlas keeps its balance when jostled or pushed and can get up if it tips over.
Atlas
---
Related Categories
---
---