Municipality deploys robot for hospitality
---
The municipality of Leidschendam-Voorburg will be deploying a robot in the next five months to welcome visitors to the Service Centre.
---
Related Products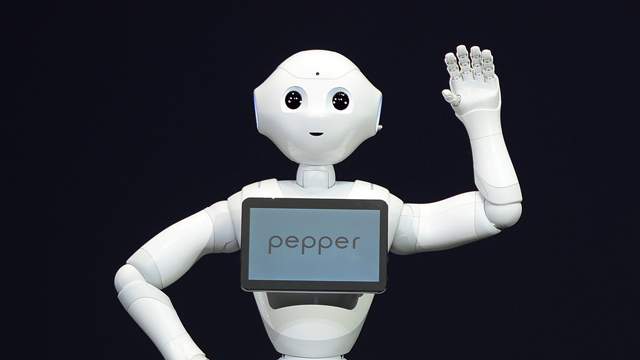 Pepper robot
Pepper robot est le robot social de Softbank. Robot Pepper est conçu pour communiquer avec les gens. Ce robot sympathique avec une tablette sur la poitrine invite à l'interaction. Il ne peut pas se laver et cuisiner, mais il peut s'assurer que vous n'oubliez rien. Il peut chercher des choses pour vous sur Internet, vous rappeler vos rendez-vous et jouer avec vous. Il reconnaît vos émotions et jouera, par exemple, une belle chanson quand vous êtes en train de boire. Il peut aussi avoir de petites conversations avec vous. Tous les poivrons sont connectés via le Cloud, de sorte qu'ils apprendront les uns des autres et deviendront de mieux en mieux.
Pepper robot
---
Related Categories
---
More tasks
First of all, the robot (Pepper) will welcome visitors and show them the way within the Service Centre. In addition, the robot can provide information about activities within the municipality. When leaving, visitors are asked to give feedback about the service
More tasks
Ideally, in the future, it will be able to have more in-depth interaction, question and answer, with citizens.