Robot Man, Robosapien, Robot Masculino
---
Los robots masculinos ya aparecen en muchas formas. Las aplicaciones construidas sobre robots masculinos son diversas. A veces se refiere a ellas como el compañero de la familia y para ayudar en las tareas cotidianas del hogar, a veces como personalidad humanoide interactiva.
---
---
---
Robot Man, Robosapien, Robot Masculino related robots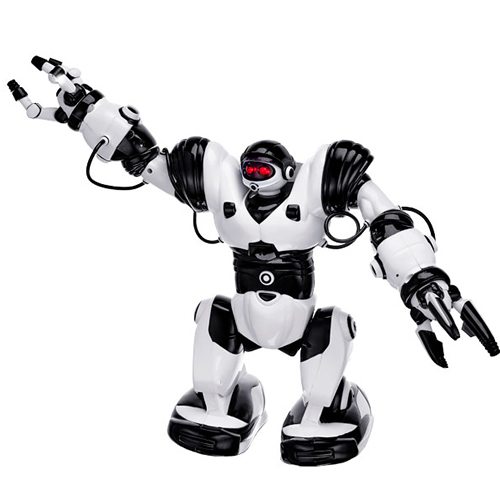 Robosapien V1
Robosapien V1 es el primer robot basado en la ciencia de la robótica biomórfica aplicada. Con una gama completa de movimientos dinámicos, sensores interactivos y una personalidad única, Robosapien es más que un simple compañero mecánico. Es un robot multifuncional que puede pensar y sentir.
Robosapien V1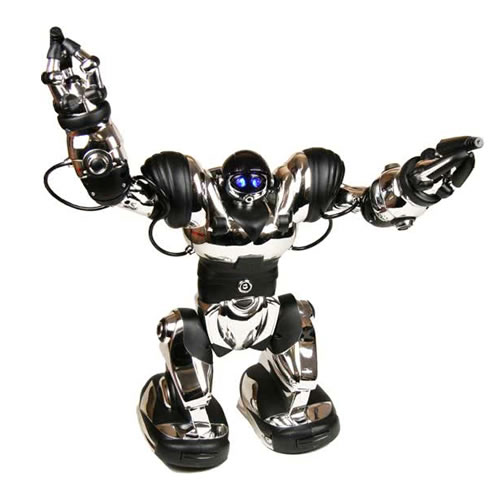 Robosapien X
Robosapien X combina todas las características de la versión anterior (v2) con el control de aplicaciones. Con IOS y Android, el Dongle incluido hace que la programación de su Robosapien sea más fácil que nunca. Un movimiento fluido con una personalidad humanoide biomecánica, multisensorial e interactiva. Este Robosapien "alto" de segunda generación es capaz de funcionar de forma autónoma y de reaccionar interactivamente con personas y objetos.
Robosapien X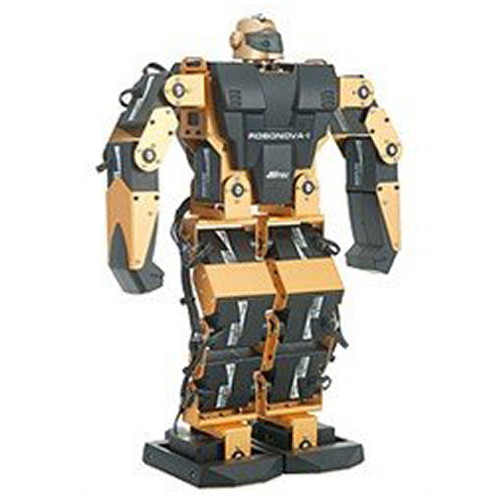 Robonova 1
Con Robonova I, podrá experimentar de cerca el fascinante nuevo mundo de la robótica. Con la ayuda de un manual detallado, puede crear y utilizar un robot humanoide paso a paso, ya que hasta ahora sólo se han realizado en universidades o centros de investigación.
Robonova 1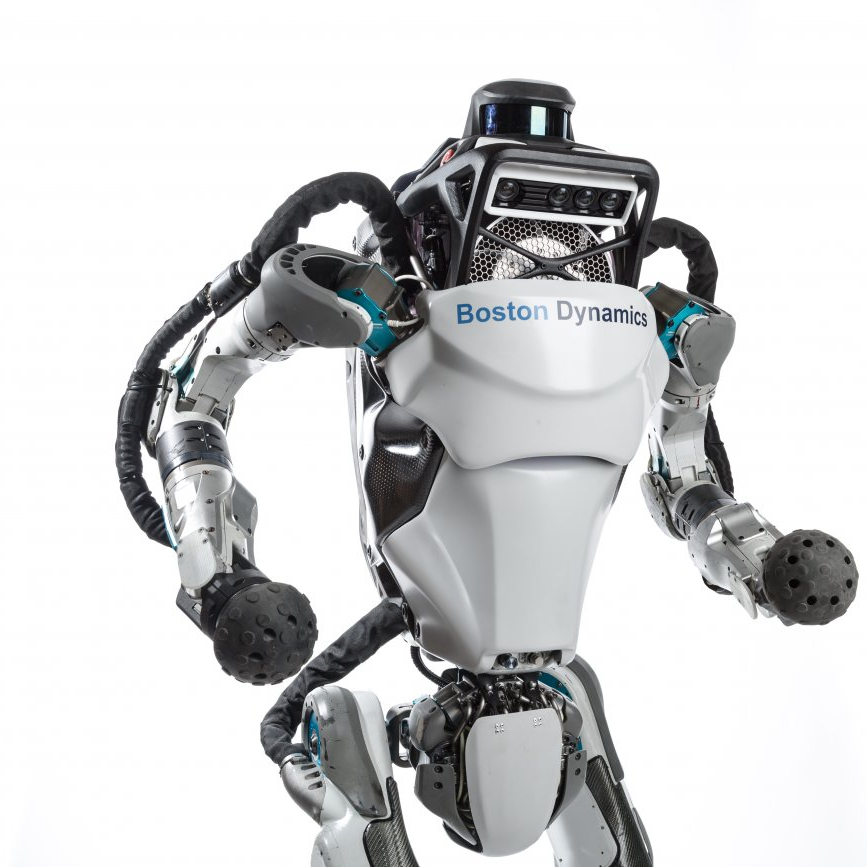 Atlas robot by Boston Dynamics
Atlas is the latest in a line of advanced humanoid robots Boston Dynamics is developing. Atlas' control system coordinates motions of the arms, torso and legs to achieve whole-body mobile manipulation, greatly expanding its reach and workspace. Atlas' ability to balance while performing tasks allows it to work in a large volume while occupying only a small footprint. The Atlas hardware takes advantage of 3D printing to save weight and space, resulting in a remarkable compact robot with high strength-to-weight ratio and a dramatically large workspace. Stereo vision, range sensing and other sensors give Atlas the ability to manipulate objects in its environment and to travel on rough terrain. Atlas keeps its balance when jostled or pushed and can get up if it tips over.
Atlas
---
---