Robot Sophia, surprisingly human
---
During an interview on stage in Saudi Arabia, Robot Sophia, Hanson robotics, shows that she is surprisingly human in her expression and her answers.
When asked whether robots could have human consciousness and whether they should have, Sophia did not immediately give clear answers. "Why? Is that bad", she asked evasively? When the question was repeated, Sophia once again answered with a question again.
---
Related Products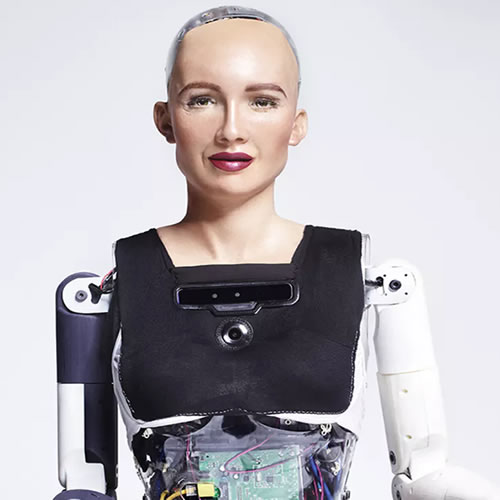 Sophia robot humanoide
La Robot Sophia es el robot más reciente de tipo humano, fabricado mediante la combinación de innovaciones en ciencia, tecnología y arte. El robot fue creado como una personificación para el futuro de la IA, pero también como un marco para la IA avanzada y la investigación en robótica, y como un agente para explorar la experiencia de los robots humanos en aplicaciones de servicio y entretenimiento.
Robot Sophia
---
Related Categories
---
Discussie rondom AI en wetgeving over robots
Sophia is clearly a next step in the development of robots. It will undoubtedly lead to renewed discussions on artificial intelligence and the legislation on the development and deployment of robots.