MJI Robotics
---
MJI desarrolla un robot de comunicación que tiñe tu vida, te hace sonreír y te hace ir más despacio.
MJI es una empresa que fabrica un robot de comunicación con el lema "MÁS FROL INNOVACIÓN". Establecida en julio de 2015.
---
Productos de MJI Robotics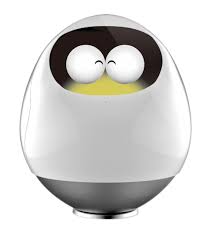 Tapia robot
Después de un largo día, Tapia iluminará tu corazón con chistes y risas. Siéntate cerca de Tapia y el robot te ayudará a tomar contacto con las personas que son importantes para ti. Tapia también puede informarte de la información meteorológica más reciente cuando salgas al exterior y puedes añadir música cuando quieras relajarte o cambiar tu estado de ánimo.
MJI Communicatie Robot Tapia
---
WHAT WE ARE STRIVING FOR
As smartphones and cloud devices spread and evolve, our living environment continues to change every day. We looked at the ease of life, the environment and the way people and people change together.
Robotics are already being adopted as household equipment. I am convinced that robots will become good partners of the future, not only in the industrial field, but also in our lives and will support people's lives.