Asus
---
AsusTek Computer Inc. is a Taiwanese multinational computer and phone hardware and electronics company headquartered in Beitou District, Taipei, Taiwan. Its products include desktops, laptops, netbooks, mobile phones, networking equipment, monitors, WIFI routers, projectors, motherboards, graphics cards, optical storage, multimedia products, peripherals, wearables, servers, workstations, and tablet PCs. The company is also an original equipment manufacturer (OEM).
Asus is the world's 5th-largest PC vendor by 2017 unit sales.[4] Asus appears in BusinessWeek's "InfoTech 100" and "Asia's Top 10 IT Companies" rankings, and it ranked first in the IT Hardware category of the 2008 Taiwan Top 10 Global Brands survey with a total brand value of $1.3 billion.[5]
Asus has a primary listing on the Taiwan Stock Exchange under the ticker code 2357 and a secondary listing on the London Stock Exchange under a ticker code ASKD.
---
Links for Asus
Zenbo website
---
Productos de Asus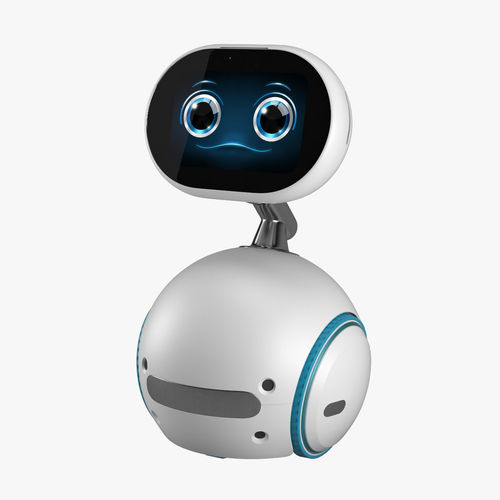 Robot Zenbo de Asus
Asus ha presentado recientemente un robot familiar que puede servir como asistente de asistencia sanitaria en el hogar, controlar los dispositivos conectados en la casa inteligente, supervisar la seguridad, realizar varias tareas en línea y funcionar como compañero de juegos, entre otras cosas. Zenbo de Asus hizo su debut en la feria de computación Computex. Al mismo tiempo, Asus lanzó un programa que proporciona a los desarrolladores acceso al SDK de Zenbo. Zenbo tendrá un precio de 600 dólares, pero Asus no anunció cuándo estará disponible para los consumidores.
Zenbo
---