Deskrobot or counter robot
---
A deskrobot is a device with robotic features that you can place on your desk or kitchen table. A desk robos does not move but is able to communicate verbally with you, share information via voice, play music or videos. The deskrobot comes with good microphones and a camera to watch your mood and is connected to the internet. They are the forerunners of real social robots in our household.
---
---
---
Deskrobot or counter robot related robots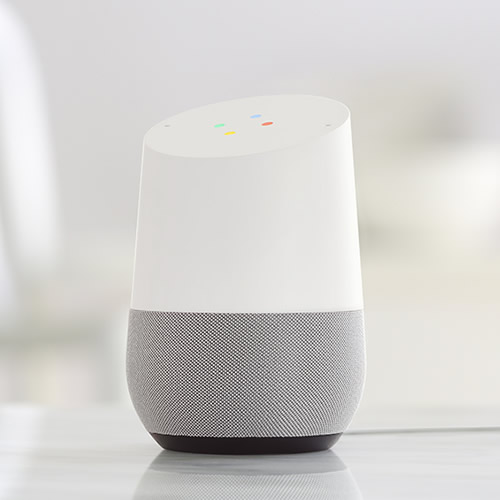 The digital assistant
Google home, a Google device in your home that you can talk to. It is a loudspeaker with far-field microphones that you can hear from all over the room. The device will answer your questions, play your music, manage your calendar and mail and can control your home automation.
Google Home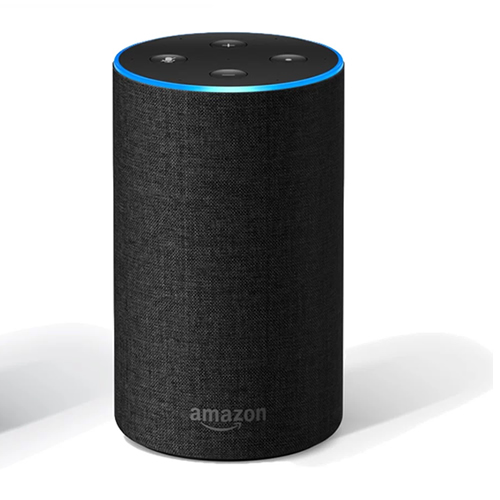 Digital assistent
Echo can best be described as a speech-driven personal assistant with 360-degree micophone. The device is continuously on standby and in contact with Amazon Cloud Servers. Activate it by using a code word, in this case 'Alexa', and then asking your question or giving your command.
Echo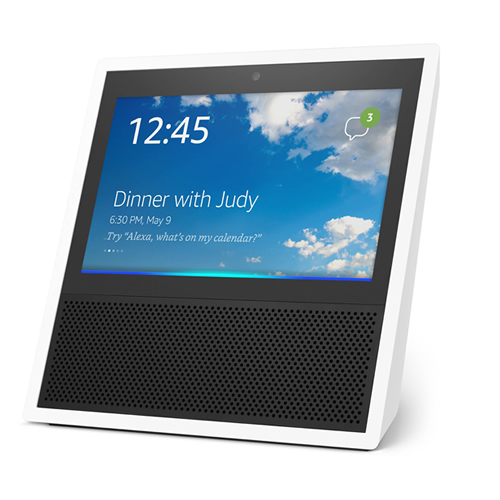 Digitale assistent with touchscreen
Amazon comes with a successor to the Echo, the Echo Show. A smart speech assistant with a touchscreen. The Amazon Echo show mainly uses voice control
Echo Show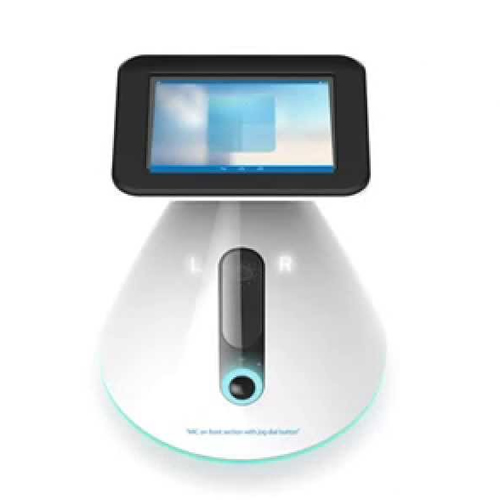 FURo-i Smart Home Robot
The FURo-i is a robot for consumers that enables them to be present remotely. For example, to support friends and family or to see how the pets keep themselves.
FURo-i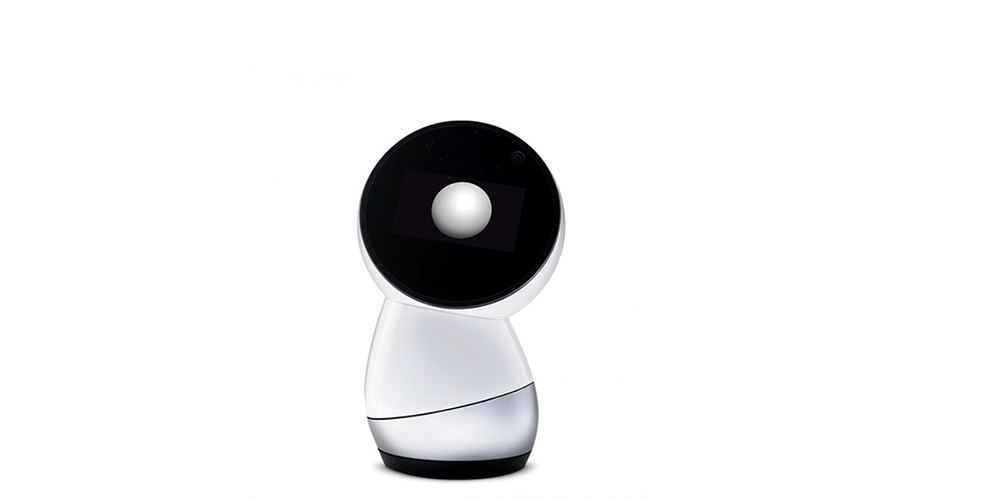 Jibo
Jibo is a desk robot that is actually an addition to the household. Jibo can see, listen, speak, help and even learn. You can place the desk robot in your kitchen, living room or bedroom.
Jibo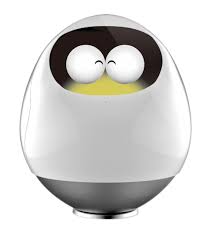 Tapia robot
After a long day Tapia will enlighten your heart with jokes and laughter. Sit close to Tapia and the robot will help you to make contact with people who are important to you with a video call. Tapia can also tell you the latest weather information when you go outside and you can add music when you want to relax or change your mood.
MJI Communicatie Robot Tapia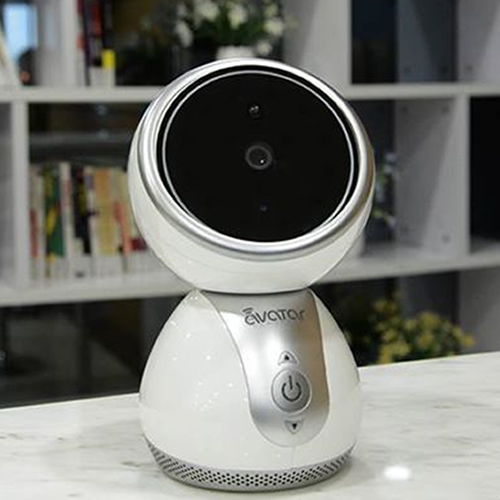 Smart Home Security Robot
Your house is the main goal for Eywa. The deskrobot looks a lot like Jibo but according to the producer it provides different functions.
Eywa E1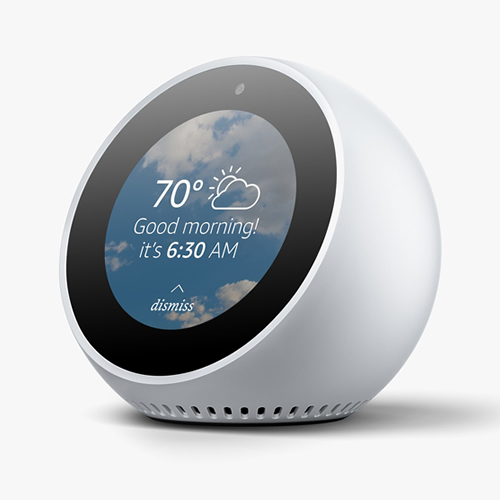 Second generation home device
Echo Spot is designed to fit anywhere in your home. Use 2nd generation voice recognition to watch video, listen to music, retrieve weather forecasts, watch to-do and shopping lists, browse, browse and listen to acoustic audio books and more.
Echo Spot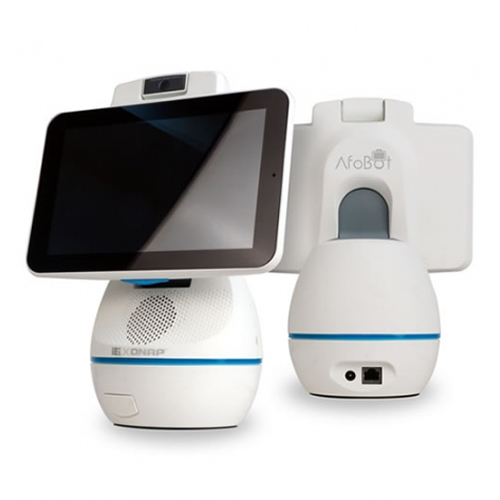 AfoBot desktoprobot
The video companion robot "AfoBot" features voice interaction, facial recognition and video conversations to improve communication, entertainment and assistance to improve daily life. AfoBot with the AfoTalk mobile app provides a great communication tool for families to stay in touch.
Qnap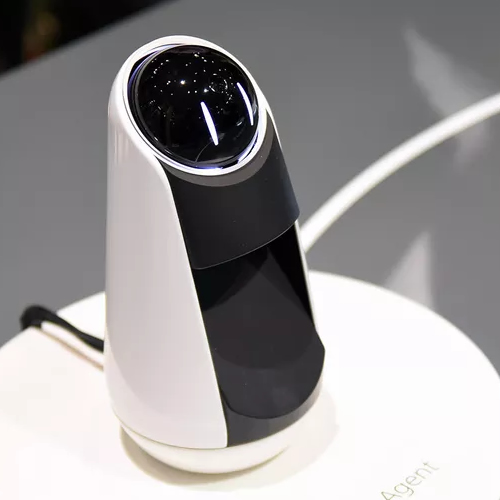 Xperia Agent
The Xperia Agent is a prototype of Sony's vision of a physical digital home assistant. This desktop robot is equipped with a screen, so you can see for example who is calling, which music is on, what the weather will be for that day or what your calendar looks like. At the top is a camera, so that the Xperia Agent can see with whom he is communicating, and also two vertical lines, which act as eyes. The fact that the 'head' can move and the 'eyes' are animated - they even flash - gives a human touch. As you would expect from Sony, we worked on the integration with TV. Image and videos can be easily displayed on the TV screen.
Xperia Agent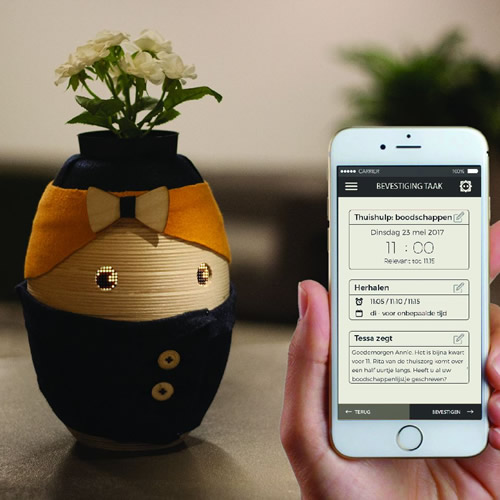 Tessa, social robot
Tessa, a social robot supports the daily structure and gives suggestions for activities. Activation is where it runs. With text and music.
Tessa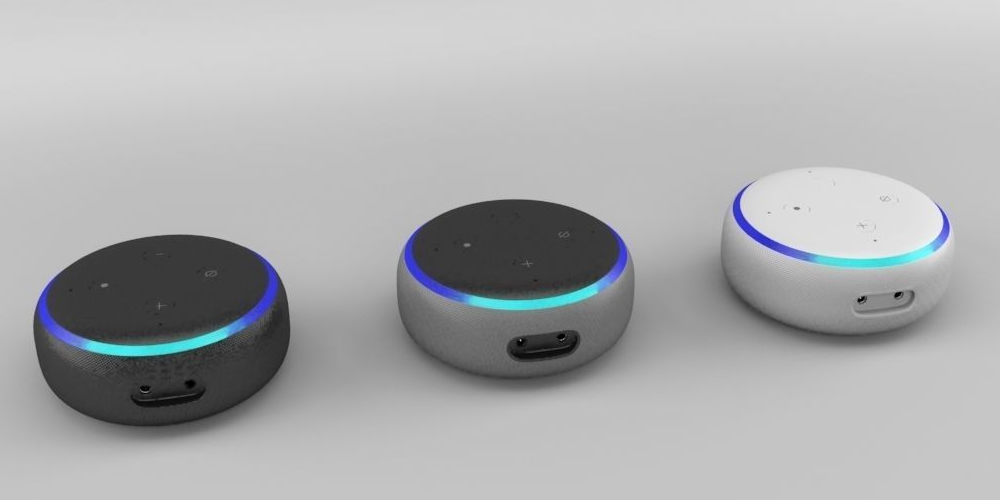 Echo Dot, third generation
Echo Dot is a popular voice-controlled speaker and now offers even better sound compared to the previous generation of Echo Dot, as well as a new design. Alexa can play music, answer questions, read messages and weather reports, set alarms, control compatible smart home devices and more.
Echo Dot, third generation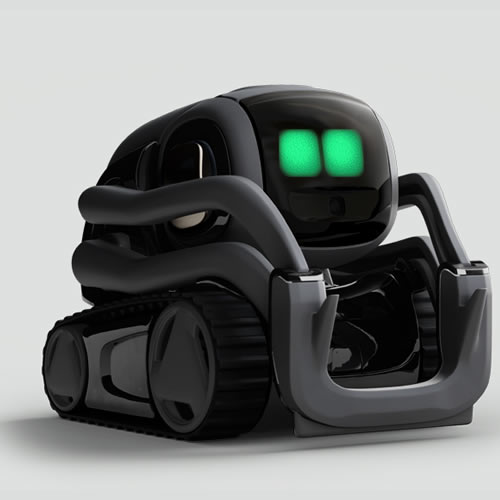 Vector robot
Vector is an advanced home robot at a price of about $250, - which means you can get it in the house. He is the small beginning of the promise to live with robots in a way we have only seen in science fiction films. He is a curious man who is aware of his surroundings. He can see, hear and feel, allowing him to respond naturally to the world around him. The small robot works as a smart assistant, but it can also move, react and take the initiative. Vector is smart enough to take over the world but nice enough not to.
Vector robot
Google Home Hub
Long expected, the Google smart assistant with screen, called the home hub. Besides voice control, you can also use the touchscreen. Logical applications of the new Home Hub are showing recipes, YouTube videos and calendar information. And of course there is a link to music streaming services like Spotify and Google Play Music playback. When not in use, the Home Hub displays on its screen photos from the user's library, as well as information about time and weather. You can buy the Google Home Hub in 4 colors. Namely charcoal, aqua, chalk or sand for a price around $150. Available from October 22nd in the U.S., the U.K. and Australia.
Google Home Hub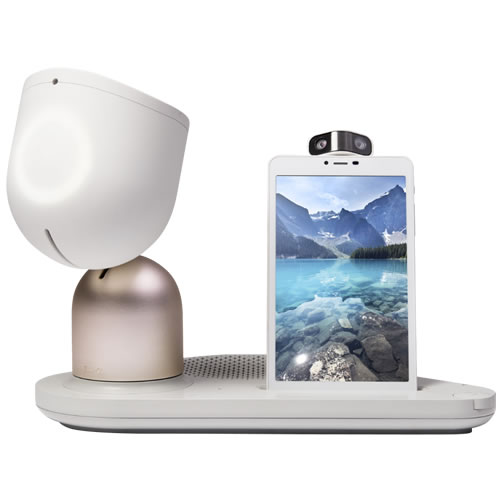 ElliQ a friendly robot in your daily life
ElliQ is a friendly, intelligent, intelligent, curious desktop robot in your daily life with tips and advice, answers to your questions, surprise you with suggestions. ElliQ makes it easy to get more out of the technology. From helping you read and respond to messages, sharing photos, making appointments to remembering medication.
ElliQ
---
---
Latest news about Deskrobot or counter robot
---