Robot Dog
---
Are you thinking about a pet but do you not want the mess or the daily care. Perhaps a robotic dog is a solution for you. A robot dog of course can also be used for fun or as toys.
---
---
---
Robot Dog related robots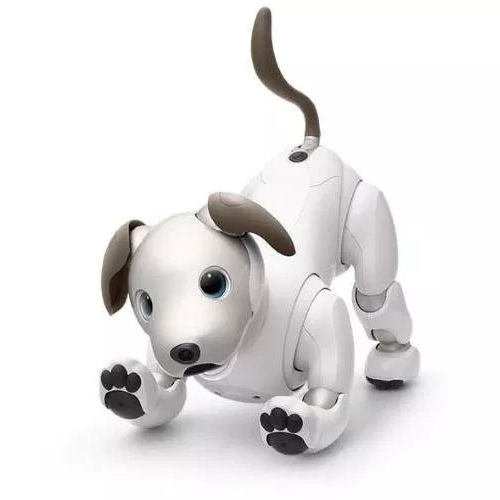 Your robot dog
New robot dog Aibo. AIBO is back. After more than ten years, Sony has decided to give a new life to his iconic robot dog. The aim is that the robot dog can form an emotional bond with members of the family and offer them love, affection and pleasure. Aibo can be ordered in the United States as of September 2018 for $2 899. Sony has also announced that this is a limited edition product, but has not said how many puppies they will produce exactly.
Aibo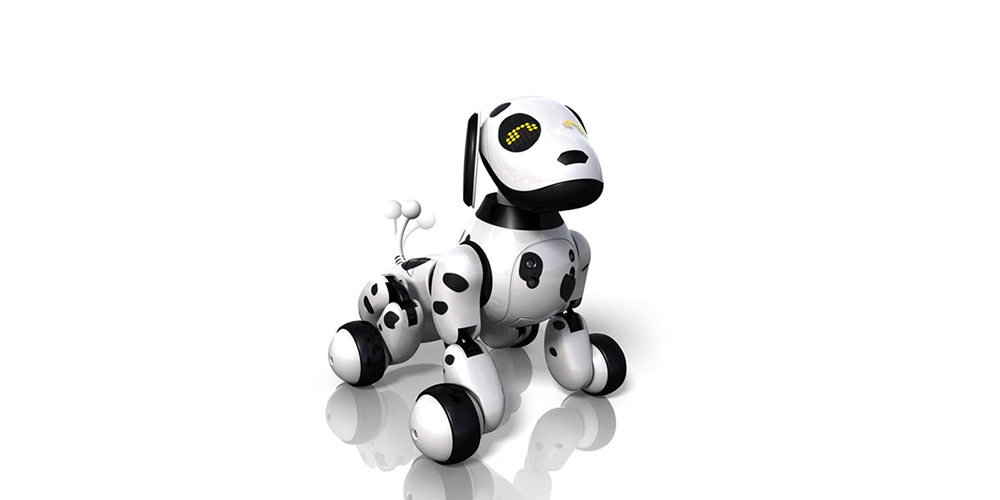 Robot dog
Zoomer is an interactive puppy with multiple sensors which ensure that he can just behave like a real dog. Like a real puppy he will occasionally be naughty sometimes! A loving and loyal friend for children over five years.
Zoomer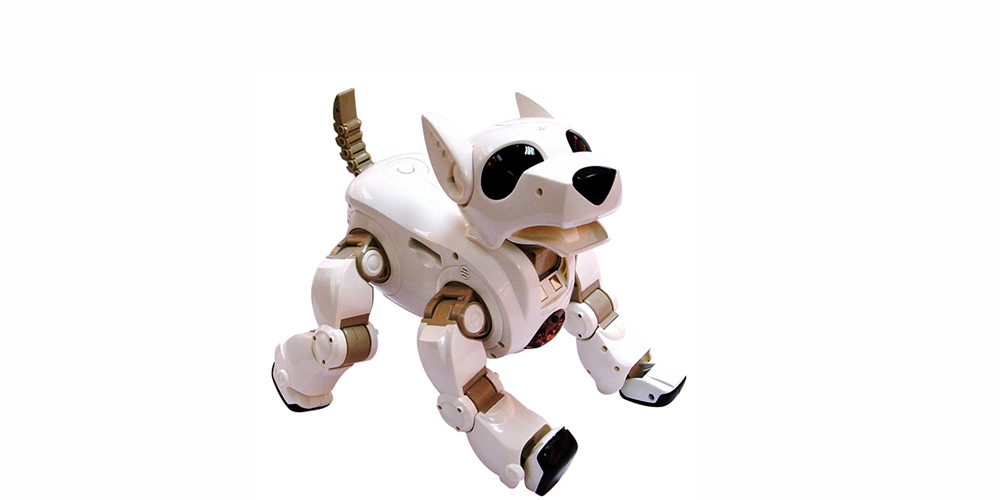 I-Cybie
I-Cybie evolves from a puppy to an adult dog. His evolution is dependent on the interaction with his environment and his owner. He must be taught with tricks and games. The owner is rewarded with positive or negative reactions.
I-Cybie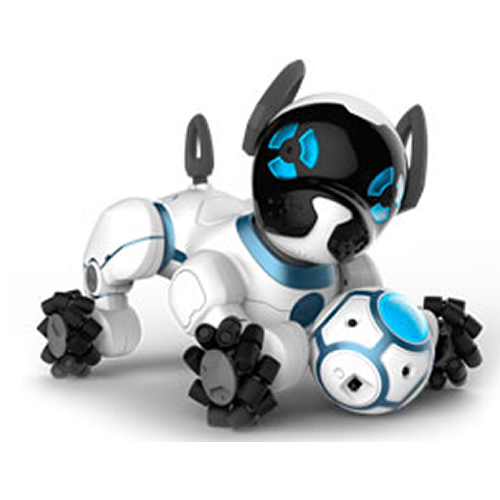 Robot dog
Wowwee's Robothond CHiP was announced at CES Las Vegas in early January 2016. CHiP stands for Canine Home intelligence Pet. This robot is another step further than what we know in the field of intelligent hardware. 360 degrees infrared sensors are located all around in its head. Via built-in Bluetooth it is connected to the supplied smart bracelet that his boss wears. CHiP's cup certainly looks like a dog's head, but that doesn't apply to his legs. These are wheels with which he can drive around at high speed. Not only is that going fast, it's also going in all the directions you want.
CHiP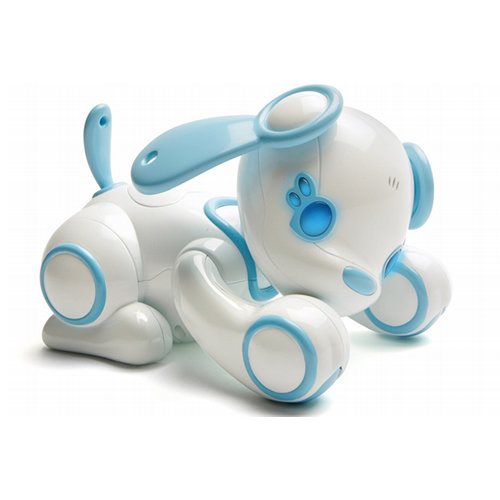 Wappy Dog
Wappy Dog is a robot dog that will be delivered with a new game for Nintendo DS. The dog can communicate with the DS game in question and responds to actions in the game. It doesn't work via Wi-Fi or any other wireless technology, but simply via sound.
Wappy Dog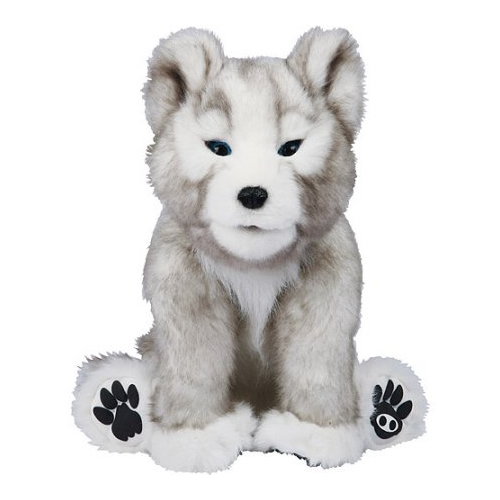 Husky Puppy
New model within the popular Live Animals. Like the '08 models, these new friends are soft and huggable, with animated expressions and sounds, and touch-triggered responses. WowWee's promotional material claims that Cubs 'come to life with love and attention'.
Husky Puppy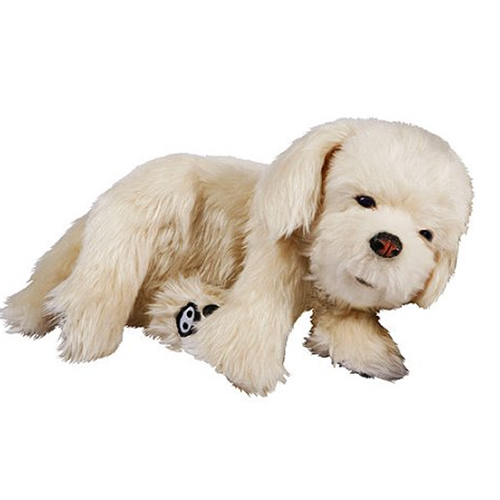 Labradoodle Puppy
WowWee Alive Sleeping Cuties are cute sleepy pets that are perfect to nest against for a nap! They each have a poseable head and know when they are being recorded! Strike him and he will fall asleep or wake up and make soft sleepy noises! Play with him and he will make happy baby animal sounds!
Labradoodle Puppy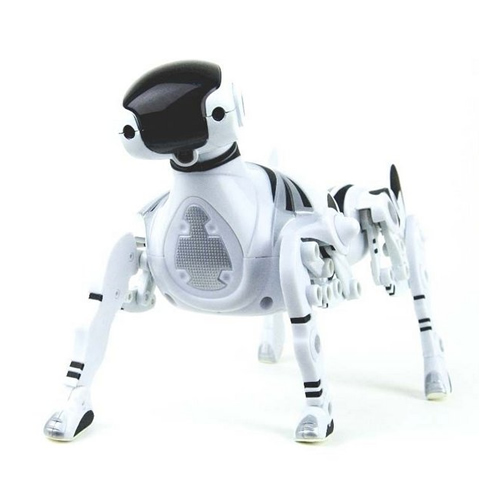 Robopet
Robopet is the perfect fusion of technology and personality. He "comes to life" with a combination of user-controlled movements and autonomous, free-roaming behavior, some features are naughty and some are nice. With its 23 centimetres, it is the perfect interactive pet to take with you anywhere!
Robopet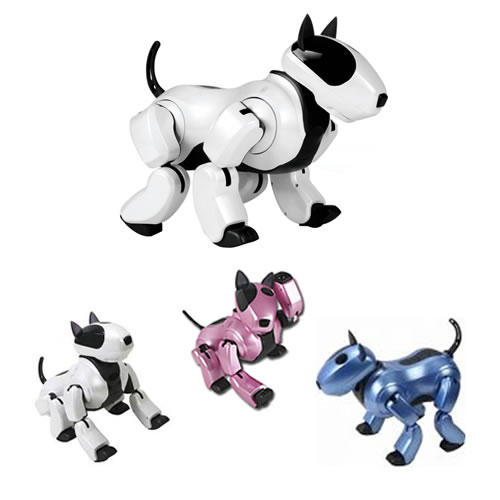 Genibo SD
In the autumn of 2011, Dasarobot released a second generation of Genibos. Three versions have been published: - The Genibo SD as a robot pet - The Genibo EDU for schools and children's playgrounds - The Genibo M for developers
Genibo SD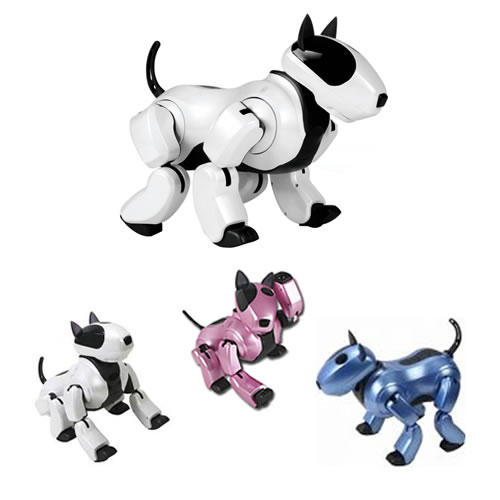 Genibo QD
Genibo is a robot dog of 30 centimetres high and weighs 3.3 lbs. He understands 100 commands, such as "seated", "roll over" and "wagging tail. Genibo can navigate around obstacles, is equipped with a loud bark, a digital camera and the ability to interact with other Genibos.
Genibo QD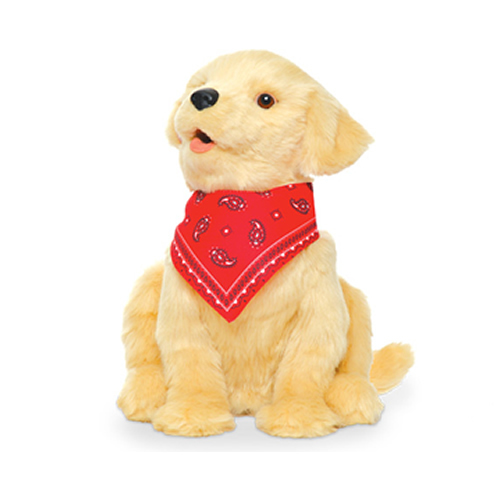 Interactive dog for companionship
This pet was originally developed for elderly care, but is certainly suitable for everyone else. This dog not only looks lifelike, but he also has authentic sounds, a soothing heartbeat and feels like a real pup because of his soft coat. The interactive dog is the ideal pet for people with dementia.
Compagnion dog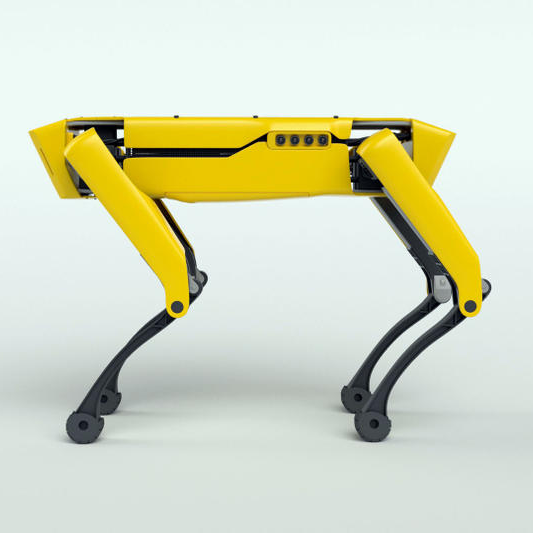 Good Things Come in Small Packages
SpotMini is a small four-legged robot that comfortably fits in an office or home. It weighs 25 kg (30 kg if you include the arm). SpotMini is all-electric and can go for about 90 minutes on a charge, depending on what it is doing. SpotMini is the quietest robot we have built. SpotMini inherits all of the mobility of its bigger brother, Spot, while adding the ability to pick up and handle objects using its 5 degree-of-freedom arm and beefed up perception sensors. The sensor suite includes stereo cameras, depth cameras, an IMU, and position/force sensors in the limbs. These sensors help with navigation and mobile manipulation.
SpotMini
---
---
Latest news about Robot Dog
Robotdog Aibo from Sony is back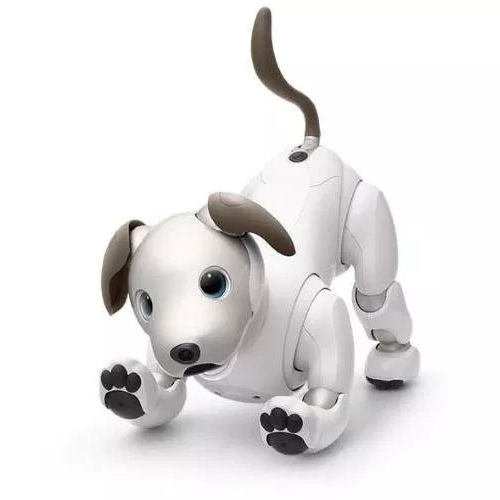 New robot dog Aibo AIBO is back. After more than ten years, Sony has decided to give a new life to ...
...read more
Tombot robot dog
Taking care of a pet can be difficult for seniors who suffer from Alzheimer's and other forms of d...
...read more
---