Social robot
---
Social robots may help children with illnesses or act as a companion robot for demented older people. Social robots are booming partly because there are not enough people for social interaction and because the robot can provide a predictable response and presence without maintenance like a pet
---
---
---
Social robot related robots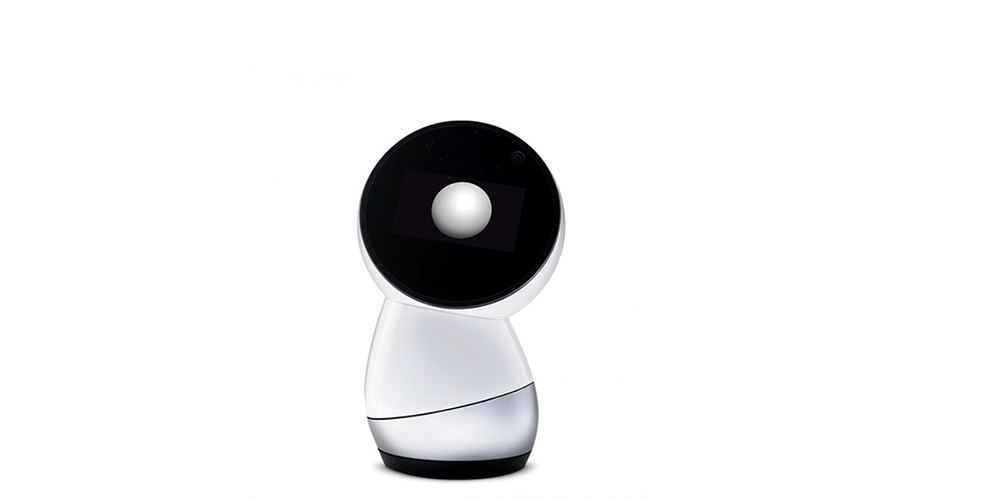 Jibo
Jibo is a desk robot that is actually an addition to the household. Jibo can see, listen, speak, help and even learn. You can place the desk robot in your kitchen, living room or bedroom.
Jibo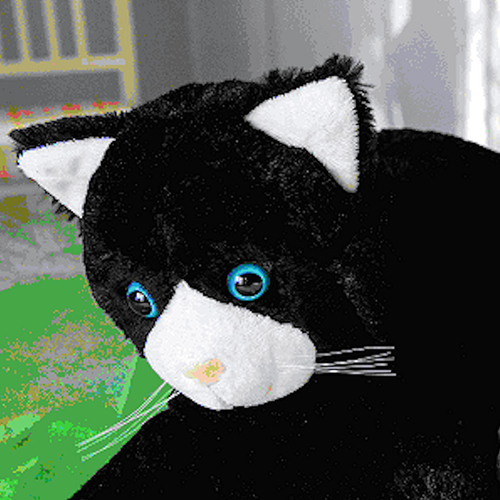 JustoCat, a social robotcat
JustoCat is a robot cat, a social robot to improve life for people with dementia. JustoCat is specially adapted for healthcare environments.
JustoCat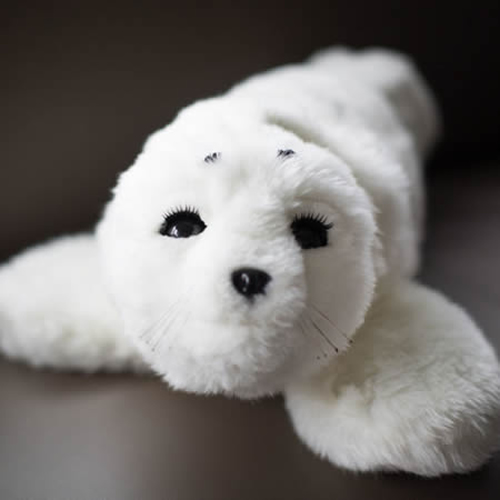 Paro robot seal
Paro is an advanced interactive developed robot by Intelligent Systems Corperation, a leading Japanese pioneer in the field of industrial automation. Paro is used for animal therapies for patients in environments such as hospitals and extensive care facilities where live animals are not allowed to be present.
Paro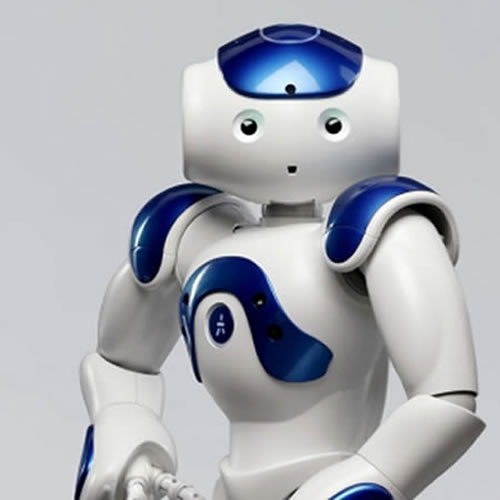 For activation
Zora robot is used, among other things, for the activation of elderly people in residential care centres and in schools for young autistic children. Zora is a small humanoid robot, 57 cm high, with a cuddly appearance. The robot is equipped with special software for the NAO robot.
Zora robot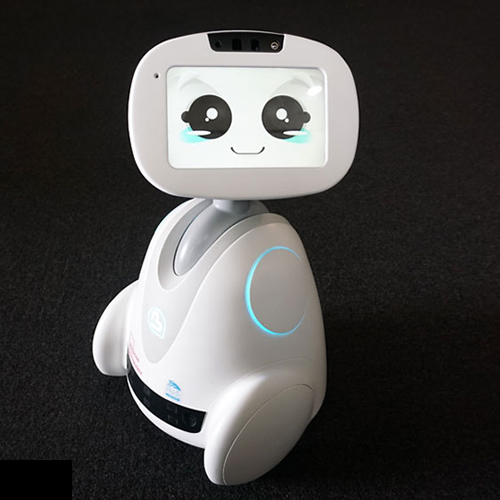 Your friend at home
Our experience is that the movies on websites like Indiegogo and Kickstarter look very nice. The same applies to the video about Buddy robot. We are particularly concerned about the autonomy with which the robot drives around in the home. Nevertheless, the functions offered are logical and certainly interesting.
Buddy robot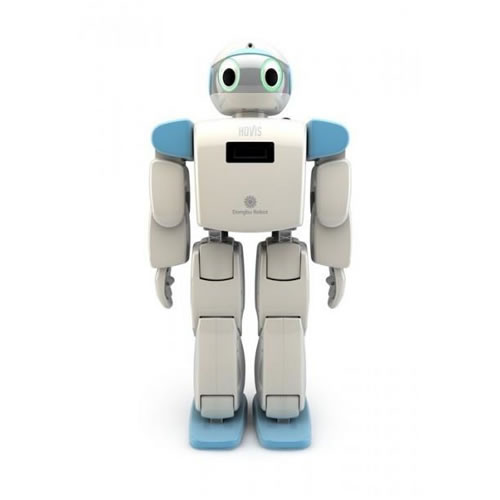 Hovis
Hovis is the interactive mobile content robot. Hovis was produced by Dasarobot (acquired by Dongbu Robot) and was launched in 3 versions. - Hovis Eco - Hovis Genie - Hovis App
Hovis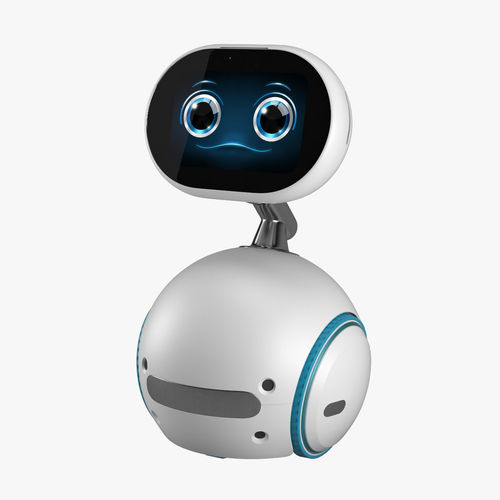 Zenbo robot by Asus
Asus recently unveiled a family robot that can serve as a home healthcare assistant, control connected devices in the smart home, monitor security, perform various online tasks, and function as a playmate, among other things. Asus' Zenbo made its debut at last month's Computex computer show. At the same time, Asus launched a program that provides devs with access to the Zenbo SDK. Zenbo will be priced at US$600, but Asus did not announce when it will be available to consumers.
Zenbo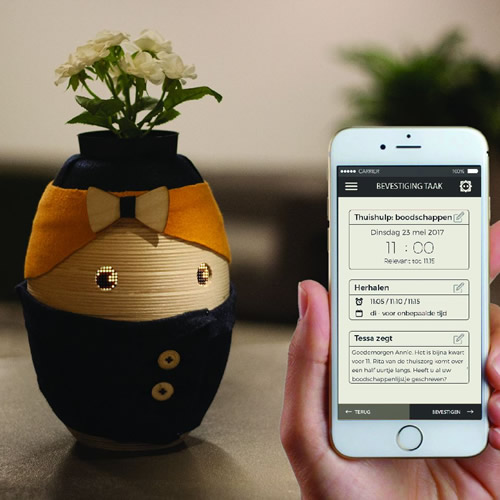 Tessa, social robot
Tessa, a social robot supports the daily structure and gives suggestions for activities. Activation is where it runs. With text and music.
Tessa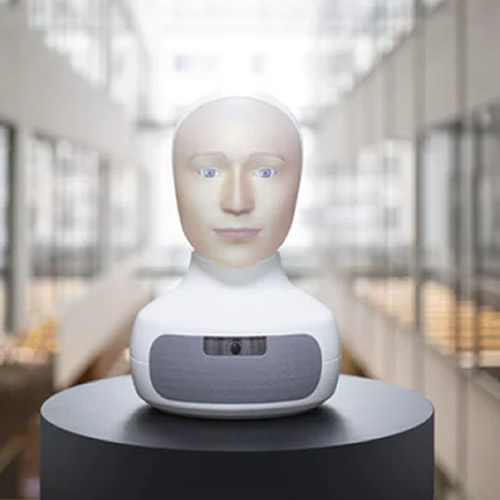 Furhat social robot for face to face interaction
Furhat is a social robot that communicates with us humans as we do with each other - by speaking, listening, showing emotions and maintaining eye contact. Furhat is ready to meet you in the real world. It can serve customers, provide companionship, train employees or teach a language.
Furhat
---
Current developments for social robots
---
Latest news about Social robot
---