---
---
Service robots related robots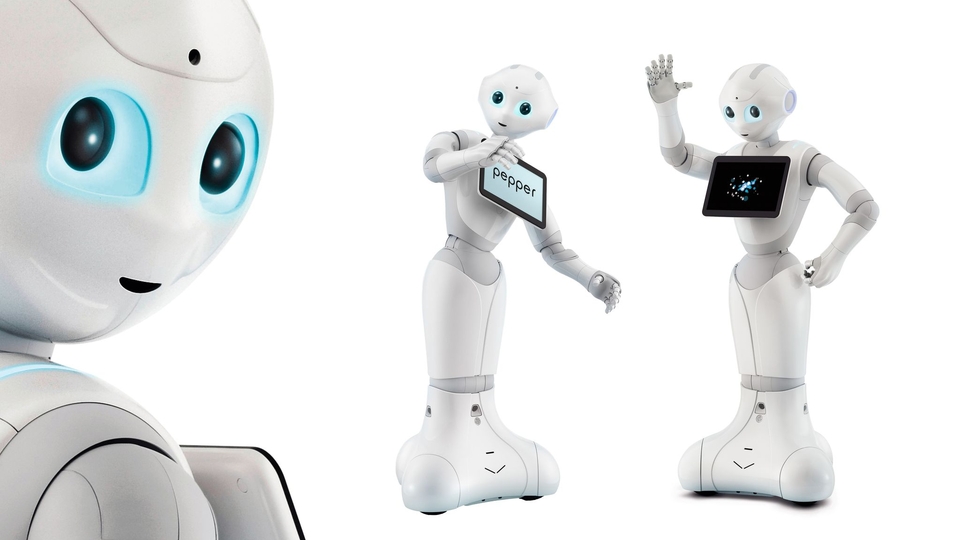 Pepper robot
Pepper robot is the social robot of Softbank. Robot Pepper is designed to communicate with people. This friendly robot with tablet on his chest invites to interact. He can't wash up and cook, but he can make sure you don't forget anything. He can look up things for you on the internet, remind you of your appointments and play with you. He recognizes your emotions and will, for example, play a nice song when you are sip. He can also have small conversations with you. All Peppers are connected via the Cloud, so they will learn from each other and get better and better.
Pepper robot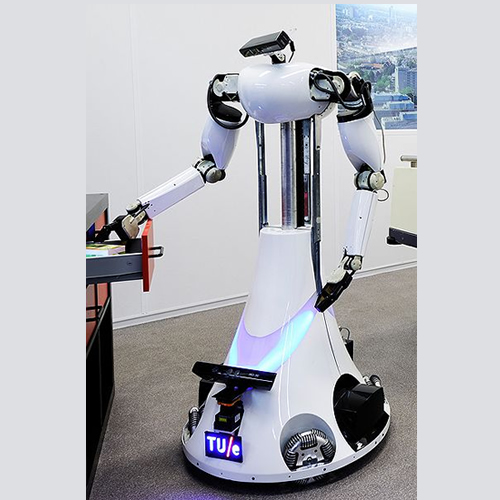 Amigo Service Robot
AMIGO stands for Autonomous Measure for IntelliGent Operations. AMIGO is taking part in the RoboEarth project. Through the RoboEarth network, robots must be able to deal with unforeseen circumstances so that they can learn better how to react in new situations.
Amigo Service Robot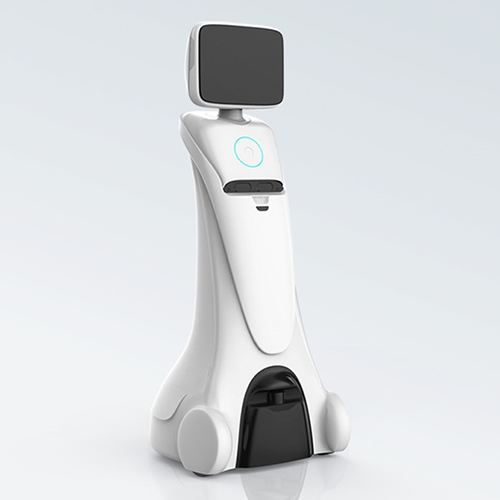 Amy robot
Amy robot is a social service robot that can be used in the home or as a service robot within organizations. Amy robot has three versions, Y1, A1 and M1 (Business version), each with their own specifications.
Amy robot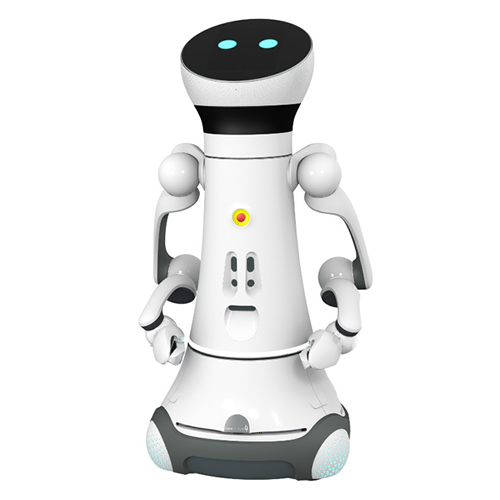 Care-O-bot
Care-O-bot® is the product vision of a mobile robot assistant for active support of humans in the home. The fourth generation of this successful development series is more agile and modular than its predecessor and offers a wide range of interaction options. In addition, the robot is characterized by the use of cost-reducing design principles.
Care-O-Bot 4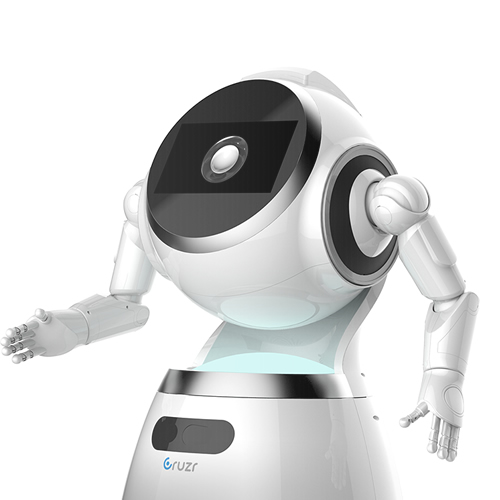 Cruzr
Cruzr is a cloud-based service robot, from UBTECH, that can be used in shops, hotels, airports and other businesses to communicate with customers. Each robot platform can be adapted to the company and its environment.
Cruzr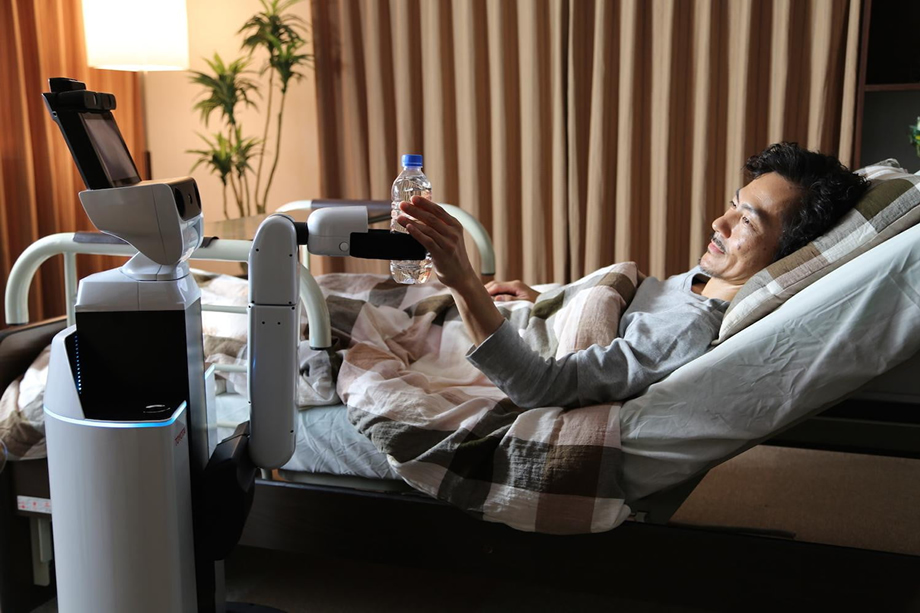 Human Support Robot
HSR, the abbreviation for Human Resource Robot, is Toyota's newest robot. HSR is meant to do various jobs in the house such as open curtains, pick up objects and keep your house tidy.
HSR service robot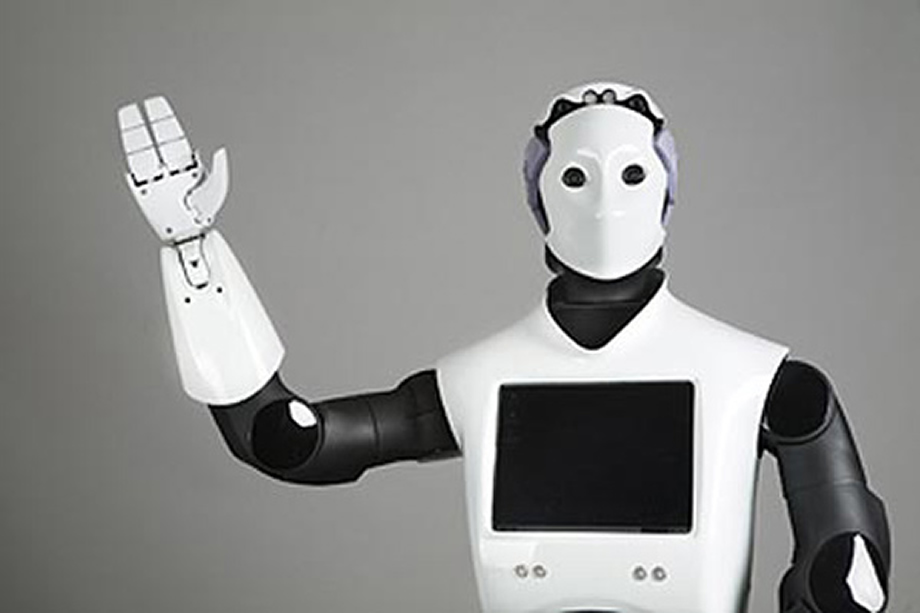 REEM
REEM, the humanoid robot made by PAL robotics, can be used for a variety of purposes. Thanks to the autonomous navigation system, its user-friendly touch screen and voice and face recognition system. REEM can find its way into a variety of environments and help to entertain people in public environments.
REEM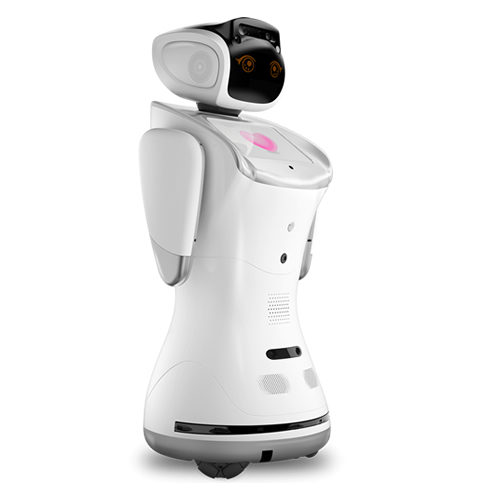 Sanbot Elf
Sanbot Elf is an intelligent service robot designed specifically for commercial use in the retail, hospitality, healthcare, and education industries. However, with an open API and SDK, integrators and developers can integrate Sanbot Elf into any scenario.
Sanbot Elf service robot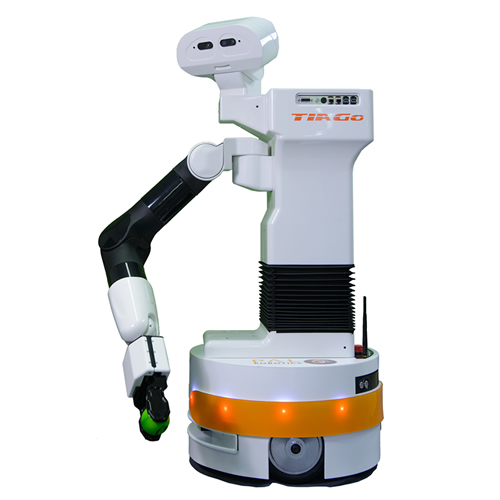 TIAGo service robot
The Tiagio service robot was developed by Pal Robotics. This is a Eurostar project in which innovative ideas are quickly brought to the market. Pal robotics has already developed several robots such as Reem and Reem C. The organization therefore has the necessary experience
TIAGo service robot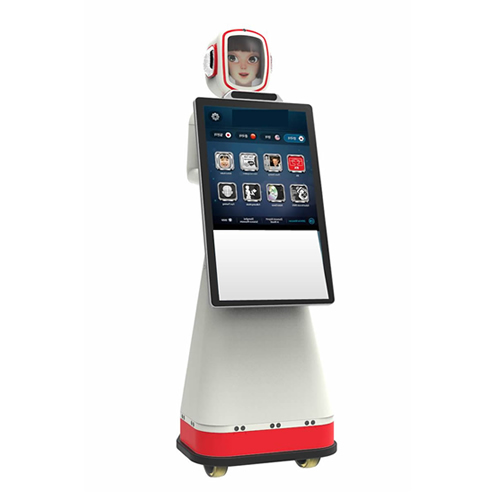 The FURo-D, robot for presentations
The FURo-D model is currently a popular robot, with applications in airports, hospitals, doctor's offices. The robot support multiple languages, face tracking and text to speech. The robot is very suitable for presentation services on events or fairs. The large tablet allows you to communicate branding and messages to the visitors of your event. Please contact us for the possibilities
FURo-D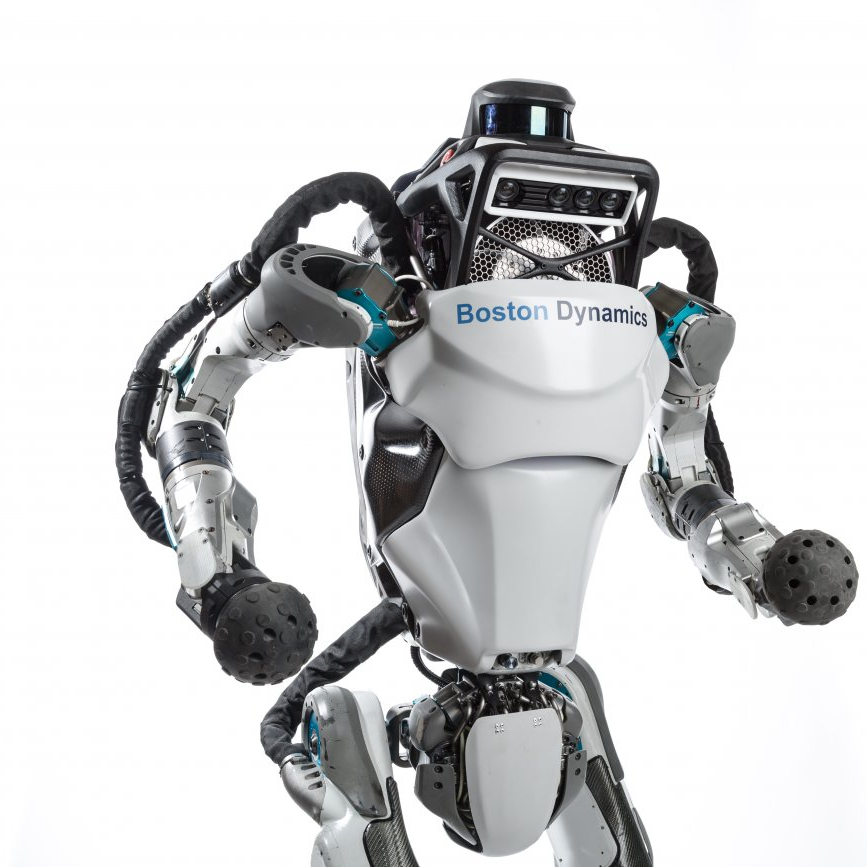 Atlas robot by Boston Dynamics
Atlas is the latest in a line of advanced humanoid robots Boston Dynamics is developing. Atlas' control system coordinates motions of the arms, torso and legs to achieve whole-body mobile manipulation, greatly expanding its reach and workspace. Atlas' ability to balance while performing tasks allows it to work in a large volume while occupying only a small footprint. The Atlas hardware takes advantage of 3D printing to save weight and space, resulting in a remarkable compact robot with high strength-to-weight ratio and a dramatically large workspace. Stereo vision, range sensing and other sensors give Atlas the ability to manipulate objects in its environment and to travel on rough terrain. Atlas keeps its balance when jostled or pushed and can get up if it tips over.
Atlas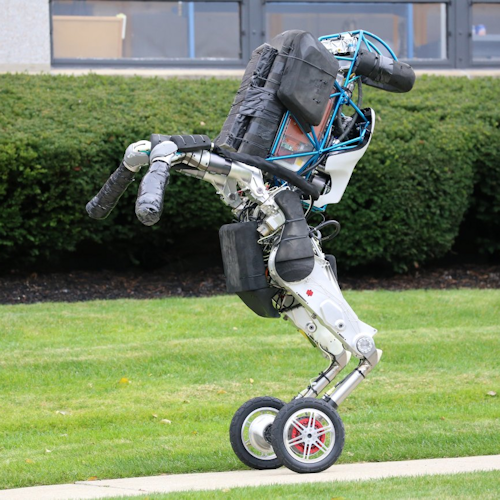 Handle by Boston Dynamics
Handle is a robot that combines the rough-terrain capability of legs with the efficiency of wheels. It uses many of the same principles for dynamics, balance, and mobile manipulation? found in the quadruped and biped robots Boston Dynamics has built, but with only 10 actuated joints, it is significantly less complex. Wheels are fast and efficient on flat surfaces while legs can go almost anywhere: by combining wheels and legs, Handle has the best of both worlds. Handle can pick up heavy loads while occupying a small footprint, allowing it to maneuver in tight spaces. All of Handle's joints are coordinated to deliver high-performance mobile manipulation.
Handle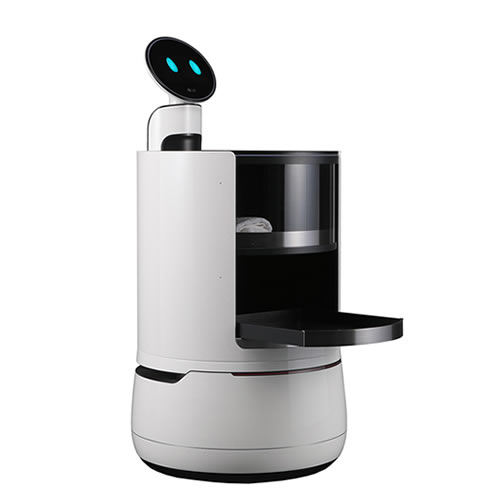 Serving robot
The purpose of the Serving Robot is to deliver meals and drinks to guests and customers at hotels and airport lounges quickly and efficiently. The robot can deliver food or refreshments around the clock and with its built-in sliding tray, present the tray to the customer for easy removal. Once the delivery is confirmed, the Serving Robot makes its way back on its own.
Serving Robot
Sanbot MAX robot, een multifunctionele servicerobot
Sanbot MAX, 137 cm high, is capable of independently mapping a room, avoiding objects and people, translating, answering guests' questions, delivering items, and attaching third party accessories. The robot uses a 3D camera and high-speed vision SLAM technology to build and navigate a map. The top speed of Sanbot Max is 5 meters per second. Using 3D laser vision technology, multiple infrared and ultrasonic obstacle sensors, Sanbot Max can easily move in any complex environment (inside). The robot can operate for 18 hours on a battery.
Sanbot MAX
---
Functions of mobile controlable service robots
How about:
A babysitter when you are away from home
A moving surveillance when you're on vacation
Help with care through a robot
News about service robots
A mobile controlled service robot is usually a combination of a camera, a flexible frame which can move and control via Internet, WiFi or mobile phone. Applications are diverse. So they are used by the police, parents who want to watch the house or as birds, insects and small aircrafts. Manageable is increasingly important when activities must be done at home or remote control is important for research.
---
Latest news about Service robots
---