Robotic tools in care
---
There are more and more tools in care that make use of robotics techniques. Intelligent accessories that ensure that you can live independently for longer periods of time.
---
---
Links for Robotic tools in care
Website robotzorg
---
---
Robotic tools in care related robots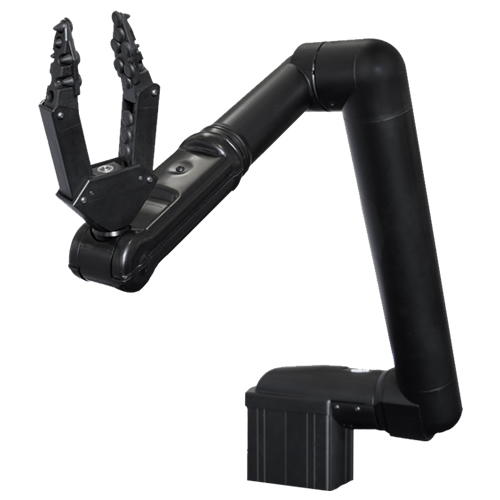 iARM intelligent robot arm for your wheelchair
The iARM allows you to perform everyday activities like personal care, working and practicing hobbies on your own. After attaching the iARM to your electric wheelchair, you are in control. The iARM is very precise and can be controlled in various ways. The wheelchair controller is most commonly used, but phones or other devices can be used to control it as well. The iARM can be used for everyday activities like eating, drinking and personal care, but it also allows you to scratch an itch, adjust your glasses or turn on the TV. The robot arm is designed to help people who have no or very few arm or hand functions. People who use a robot arm can suddenly eat, drink and take care of themselves, but also go shopping, work and exercise hobbies. This greatly increases your self-reliance and independence.
iARM intelligente robotarm voor aan je rolstoel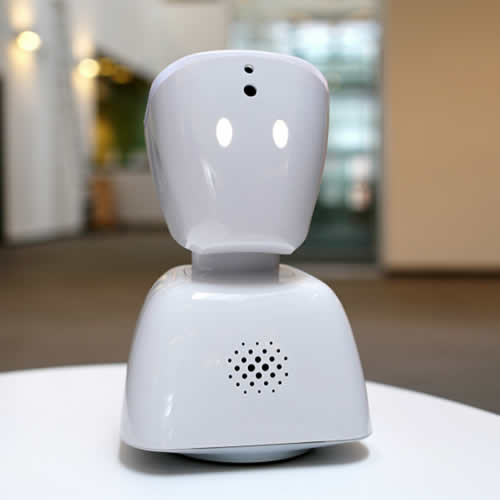 AV1, a robot friend to stay involved
When children are ill for a long time or have a slight disability, there can be social isolation or disadvantage. To counteract this, AV1 has been designed. This cute telepresence robot is your ears, eyes and voice in the classroom.
AV1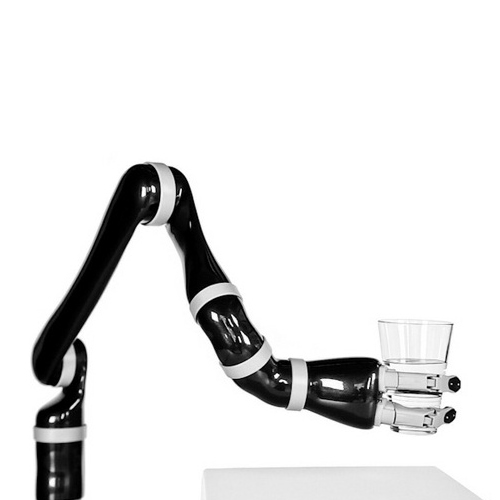 Robotarm Jaco
Robotarm Jaco is intended for persons who lack an employable hand function. Users are often people with advanced muscular or neurological diseases. There must be sufficient understanding for the use and one must also have sufficient eyesight.
Jaco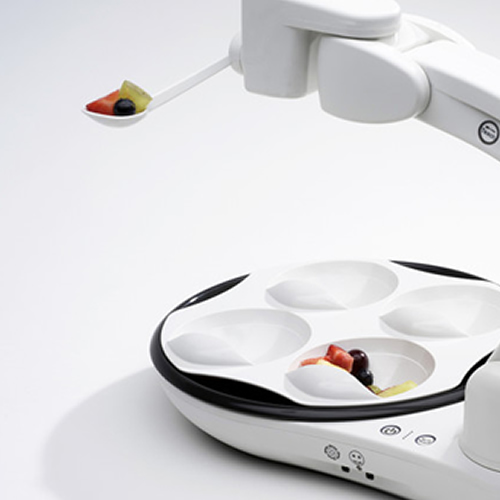 Robotarm My Spoon
Robotarm My Spoon offers a solution for people who cannot eat and drink on their own. Users have significant limitations in arm and hand function and are unable to take food from a plate and bring it to their mouths or to bring it to their mouths independently without the aid of a device.
My Spoon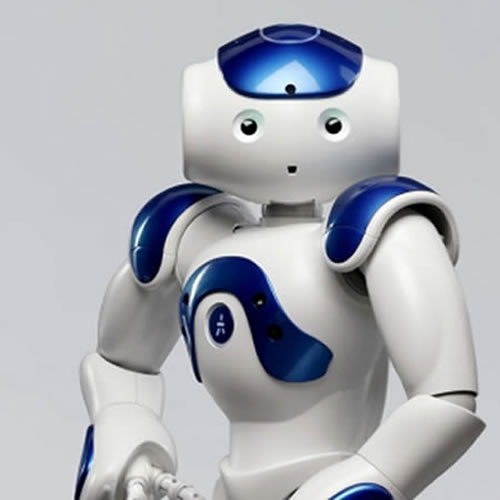 For activation
Zora robot is used, among other things, for the activation of elderly people in residential care centres and in schools for young autistic children. Zora is a small humanoid robot, 57 cm high, with a cuddly appearance. The robot is equipped with special software for the NAO robot.
Zora robot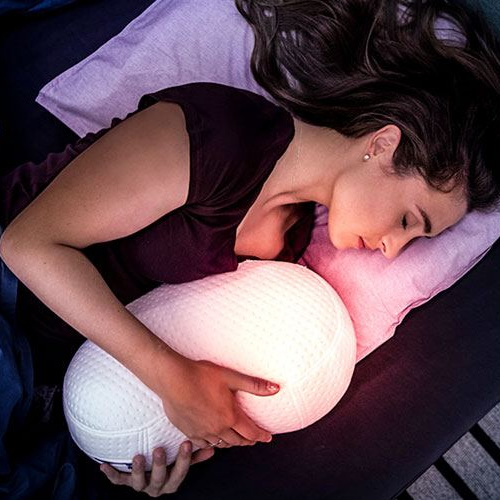 A cuddly sleeping robot
The fact that robots can take all kinds of forms is demonstrated once again by this design by TU Delft. This robot has a special goal: to make us sleep better. Sleep is the basis for good health. A good night's sleep is a requirement for a good day. Somnox ensures that everyone has a chance of a perfect night's sleep.
Somnox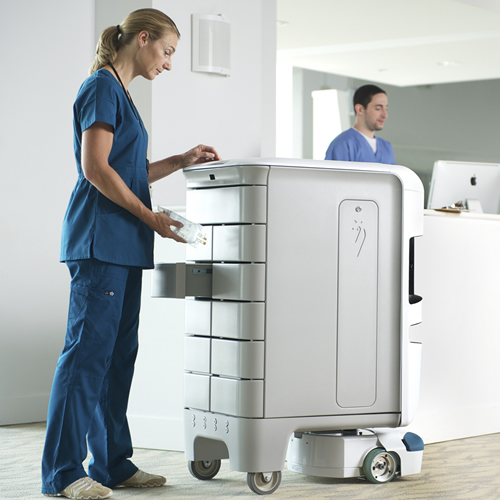 TUG robot changes logistics in hospitals
TUG's mobile robot performs delivery and transport tasks in hospitals to give staff more time to focus on patient care. Safe delivery of pharmacy medicines and laboratory samples and heavier loads such as meals, linen and environmental services are all moved autonomously. The result is more job satisfaction and more time for patient care.
TUG robot
---
---
Latest news about Robotic tools in care
---