---
---
Robot animals, Robopet related robots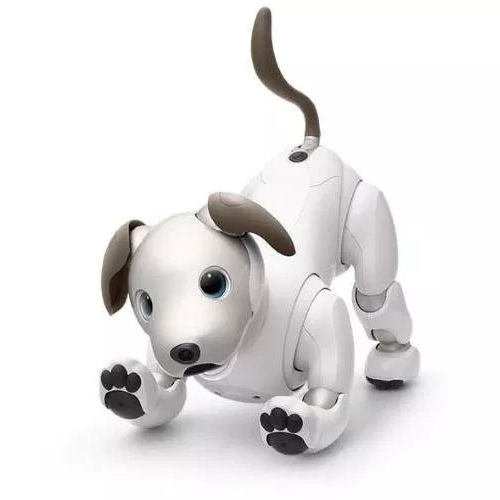 Your robot dog
New robot dog Aibo. AIBO is back. After more than ten years, Sony has decided to give a new life to his iconic robot dog. The aim is that the robot dog can form an emotional bond with members of the family and offer them love, affection and pleasure. Aibo can be ordered in the United States as of September 2018 for $2 899. Sony has also announced that this is a limited edition product, but has not said how many puppies they will produce exactly.
Aibo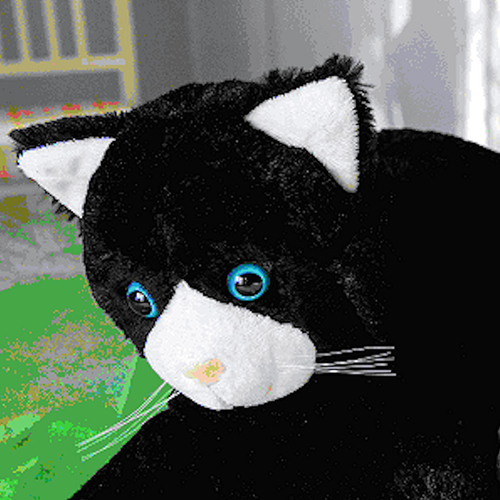 JustoCat, a social robotcat
JustoCat is a robot cat, a social robot to improve life for people with dementia. JustoCat is specially adapted for healthcare environments.
JustoCat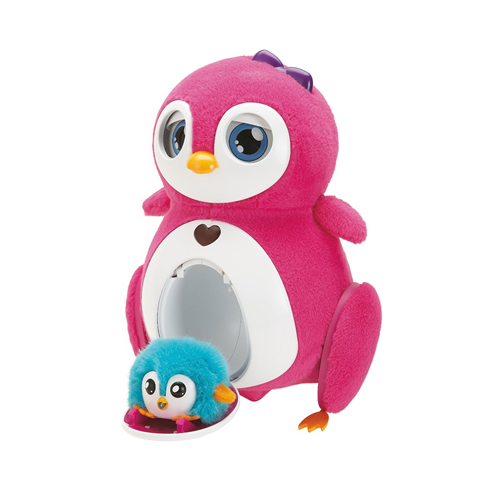 Penbo
Penbo is a special friend who listens and responds to you. Particularly suitable for young children. Each Penbo has a baby with a surprising color and a distinctive voice. When you play with the baby penguin, Penbo will respond with new dances and sounds! If you have a friend (in) with a Penbo, these will Penbo's talking and start dancing!
Penbo

Pleo robot dinosaur
Pleo reacts to your behaviour, but is also independent. Just like a real pet, she sometimes loses her attention for you and eventually even walks to explore the space. Pleo is a dinosaur that you have to nurture from the moment you unpack it.
Pleo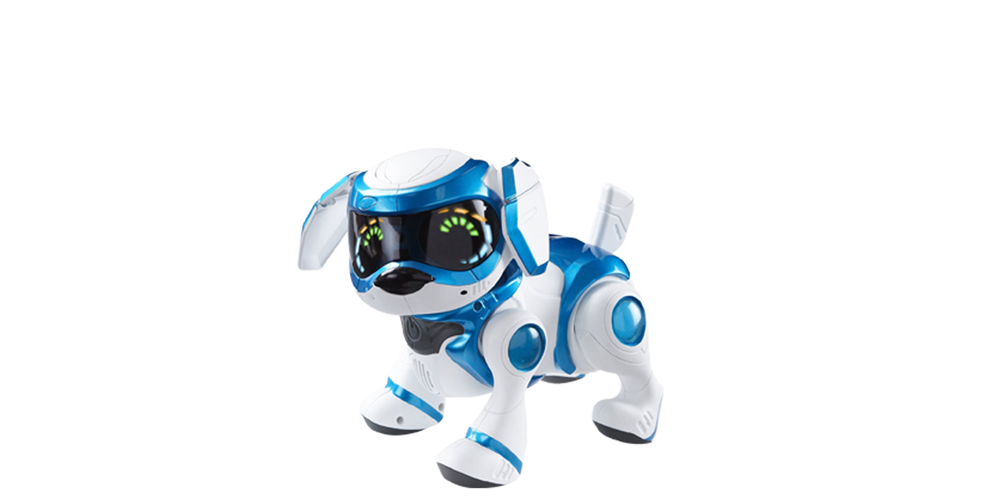 Teksta
This small robot dog from Tekno Robotics looks just like a small space dog! The robot dog reacts to sound and hand movements. Teksta can learn to walk, sit, bark, make somersaults, wag and move his head. Infrared technology ensures that you can connect several Teksta puppies to each other. See how they react to each other! You can send and program the Teksta robot puppy using an app that you can install on your tablet or smartphone. This app also allows the dog to call its friends.
Teksta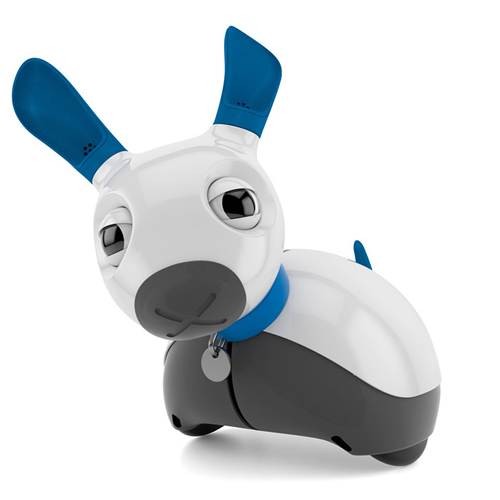 Miro
MiRo is a fully programmable autonomous robot for researchers, educators, developers and healthcare professionals. With six senses, eight degrees of freedom, an innovative brain-inspired operating system and a simulation software package, MiRo is a flexible platform suited for developing companion robots.
Miro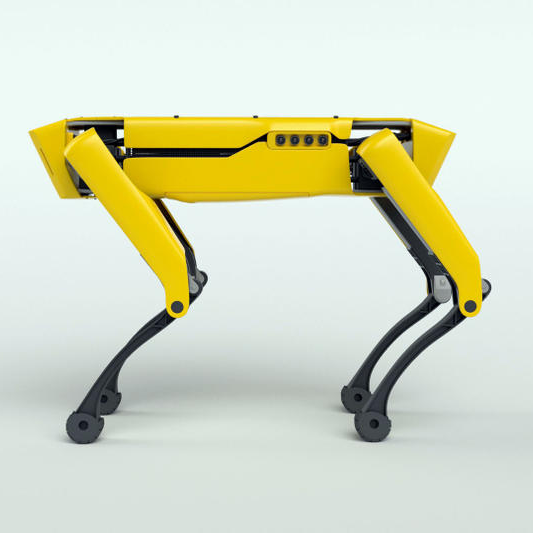 Good Things Come in Small Packages
SpotMini is a small four-legged robot that comfortably fits in an office or home. It weighs 25 kg (30 kg if you include the arm). SpotMini is all-electric and can go for about 90 minutes on a charge, depending on what it is doing. SpotMini is the quietest robot we have built. SpotMini inherits all of the mobility of its bigger brother, Spot, while adding the ability to pick up and handle objects using its 5 degree-of-freedom arm and beefed up perception sensors. The sensor suite includes stereo cameras, depth cameras, an IMU, and position/force sensors in the limbs. These sensors help with navigation and mobile manipulation.
SpotMini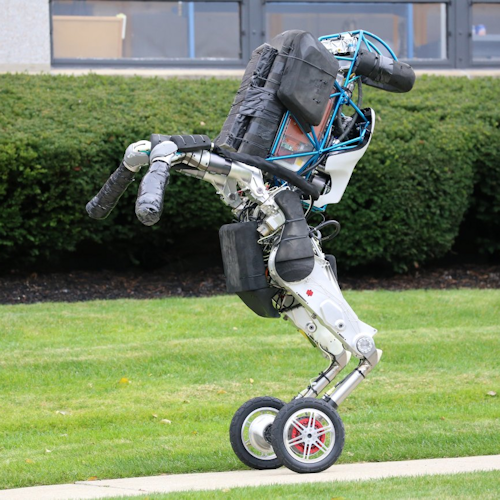 Handle by Boston Dynamics
Handle is a robot that combines the rough-terrain capability of legs with the efficiency of wheels. It uses many of the same principles for dynamics, balance, and mobile manipulation? found in the quadruped and biped robots Boston Dynamics has built, but with only 10 actuated joints, it is significantly less complex. Wheels are fast and efficient on flat surfaces while legs can go almost anywhere: by combining wheels and legs, Handle has the best of both worlds. Handle can pick up heavy loads while occupying a small footprint, allowing it to maneuver in tight spaces. All of Handle's joints are coordinated to deliver high-performance mobile manipulation.
Handle
---
Robopet or hug
A robotic animal as a pet can be a solution for many families. Nice and cozy alternative for a cat or dog. There are also robotic animals that can been used as advanced hug.
---
Latest news about Robot animals, Robopet
---