Mini Sophia robot for consumers
---
Next year a mini-version of the well-known social robot Sophia will be released for consumers. Developer Hanson Robotics told this during techfestival Bright Day. The talking robot has dozens of facial expressions.
"The robot will cost several hundred dollars," says David Chen of Hanson Robotics to Bright. Users will also be able to program the mini version of the social robot Sophia themselves. Hanson Robotics has already released an Einstein doll.
---
Related Products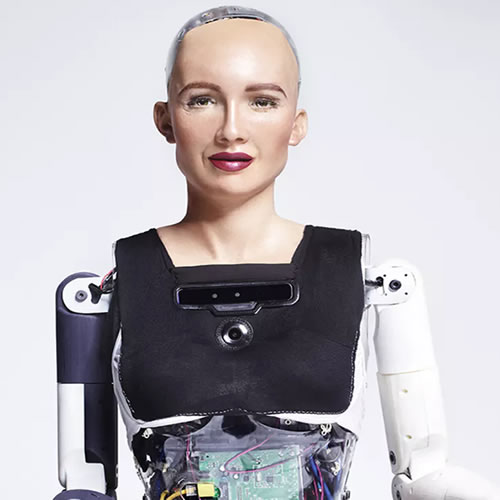 Humanoid Robot Sophia
Robot Sophia is the newest human-like robot, made by combining innovations in science, technology and artistry. The robot was created as a personification for the future of AI, but also as a framework for advanced AI and robotics research, and an agent for exploring human-robot experience in service and entertainment applications.
Robot Sophia