Google Home from 24 October in Dutch
---
Googles Home-smartspeaker will be available in Dutch stores from 24 October. This is shown by an e-mail that Google has sent to partners who are working on Google Assistant-support for their services. It was already known that Google Home would eventually also come to the Netherlands. When the search giant released the Dutch version of Google Assistant for phones earlier this year, the company already announced that the voice assistant had to work on the Home speakers later this year.
---
Related Products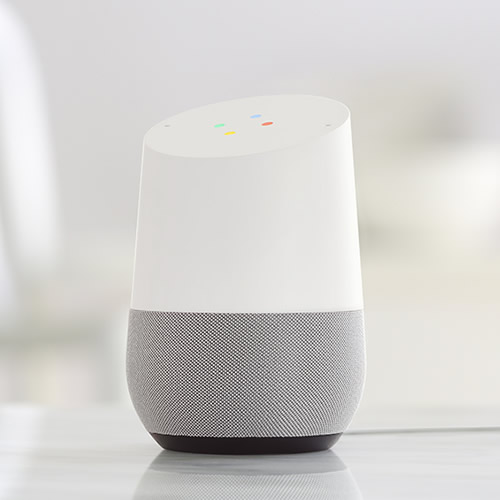 The digital assistant
Google home, a Google device in your home that you can talk to. It is a loudspeaker with far-field microphones that you can hear from all over the room. The device will answer your questions, play your music, manage your calendar and mail and can control your home automation.
Google Home
---
Related Categories
---
---
---
Google Home with screen
In the e-mail, which Tweakers has seen, Google writes that the smart speaker will be in stores on October 24th, but also that there will be a possibility for pre-order. Tuesday 9 October the introduction will be officially announced, together with the features of the smart speaker that will then be available to the Dutch consumer.
The announcement on October 9th will most likely coincide with several events that Google will hold simultaneously around the world. It is expected that Google will announce its Google Home Hub speaker with screen at these events. Whether this devices like the Google Home will also be released in the Netherlands is not known.