Municipality deploys robot for hospitality
---
The municipality of Leidschendam-Voorburg will be deploying a robot in the next five months to welcome visitors to the Service Centre.
---
Related Products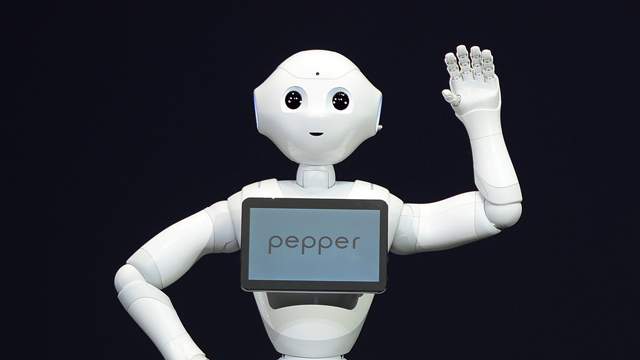 Pepper robot
Pepper robot is the social robot of Softbank. Robot Pepper is designed to communicate with people. This friendly robot with tablet on his chest invites to interact. He can't wash up and cook, but he can make sure you don't forget anything. He can look up things for you on the internet, remind you of your appointments and play with you. He recognizes your emotions and will, for example, play a nice song when you are sip. He can also have small conversations with you. All Peppers are connected via the Cloud, so they will learn from each other and get better and better.
Pepper robot
---
Related Categories
---
More tasks
First of all, the robot (Pepper) will welcome visitors and show them the way within the Service Centre. In addition, the robot can provide information about activities within the municipality. When leaving, visitors are asked to give feedback about the service
More tasks
Ideally, in the future, it will be able to have more in-depth interaction, question and answer, with citizens.