Robot Sophia, surprisingly human
---
During an interview on stage in Saudi Arabia, Robot Sophia, Hanson robotics, shows that she is surprisingly human in her expression and her answers.
When asked whether robots could have human consciousness and whether they should have, Sophia did not immediately give clear answers. "Why? Is that bad", she asked evasively? When the question was repeated, Sophia once again answered with a question again.
---
Related Products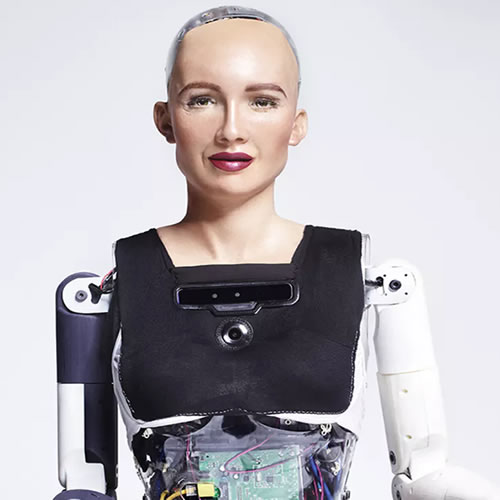 Humanoid Robot Sophia
Robot Sophia is the newest human-like robot, made by combining innovations in science, technology and artistry. The robot was created as a personification for the future of AI, but also as a framework for advanced AI and robotics research, and an agent for exploring human-robot experience in service and entertainment applications.
Robot Sophia
---
Related Categories
---
Discussie rondom AI en wetgeving over robots
Sophia is clearly a next step in the development of robots. It will undoubtedly lead to renewed discussions on artificial intelligence and the legislation on the development and deployment of robots.