Robots at the Olympic and Paralympic Games (Tokyo 2020)
---
The Tokyo Organisation announced the launch of its new Tokyo 2020 Robot Project, one of many programmes aimed at ensuring the Tokyo 2020 Games will be the most innovative ever. This project will not simply be about exhibiting robots, but showcasing their practical real-life deployment helping people.
Human Support Robot (HSR)
Human Support Robot and Delivery Support Robot developed by Toyota Motor Corporation will allow all spectators to enjoy watching the Tokyo 2020 Games in greater comfort. The robots will provide assistance to spectators in wheelchairs at the Olympic Stadium by carrying food and other goods, guiding people to their seats, and providing event information.
---
Related Products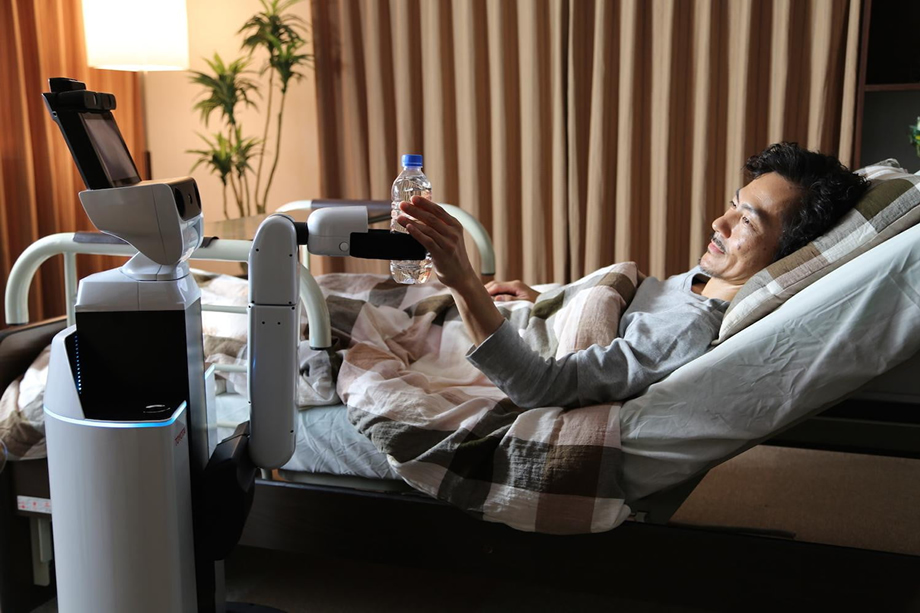 Human Support Robot
HSR, the abbreviation for Human Resource Robot, is Toyota's newest robot. HSR is meant to do various jobs in the house such as open curtains, pick up objects and keep your house tidy.
HSR service robot
---
Related Categories
---
---
---
Power Assist Suits
Power Assist Suits of Panasonic should help workers carry food, waste and other heavy items. They will be of use to all people regardless of impairments, and to society in general, becoming a legacy for future generations."