Human service robot
---
A robot in the form of a human being who provides services. Regularly developed to improve our daily work and quality of life, this human robot is also called a humanoid robot. Service robots can move more than one person with more power, move over greater distances, move with more precision, perform actions in multiple (without protest), work in a place where a person cannot be.
---
---
---
Human service robot related robots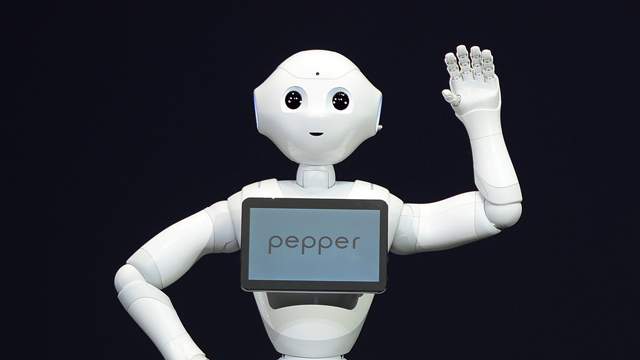 Pepper robot
Pepper robot is the social robot of Softbank. Robot Pepper is designed to communicate with people. This friendly robot with tablet on his chest invites to interact. He can't wash up and cook, but he can make sure you don't forget anything. He can look up things for you on the internet, remind you of your appointments and play with you. He recognizes your emotions and will, for example, play a nice song when you are sip. He can also have small conversations with you. All Peppers are connected via the Cloud, so they will learn from each other and get better and better.
Pepper robot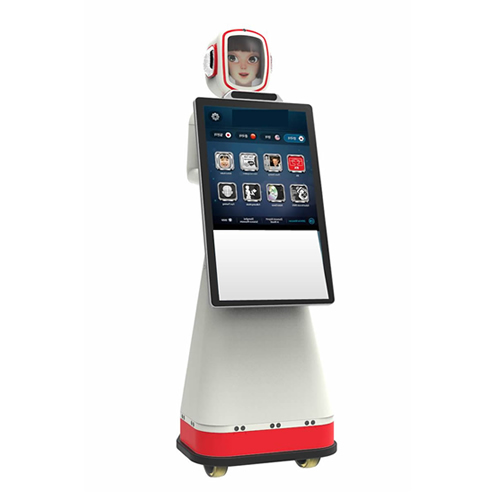 The FURo-D, robot for presentations
The FURo-D model is currently a popular robot, with applications in airports, hospitals, doctor's offices. The robot support multiple languages, face tracking and text to speech. The robot is very suitable for presentation services on events or fairs. The large tablet allows you to communicate branding and messages to the visitors of your event. Please contact us for the possibilities
FURo-D
---
---
Latest news about Human service robot
Receptionist Assistant Robot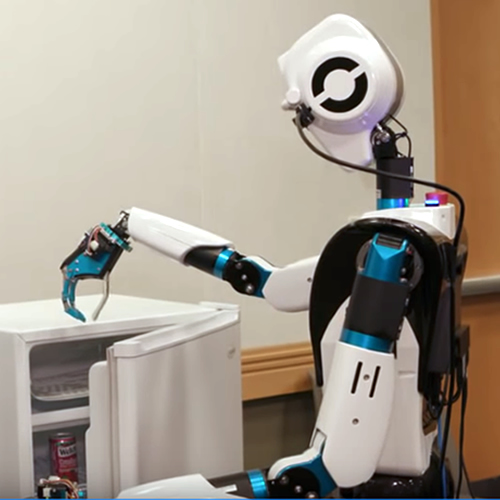 We already knew that it is difficult for a robot to bring a drink. Nevertheless, Microsoft sees stra...
...read more
Municipality deploys robot for hospitality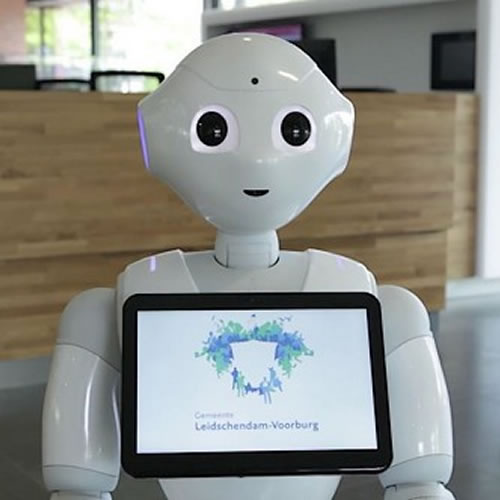 The municipality of Leidschendam-Voorburg will be deploying a robot in the next five months to welco...
...read more
---