Cobot
---
A cobot (from collaborative robot) is a robot intended to physically interact with humans in a shared workspace. Thanks to sensors, collaborative robots (cobots) are able to interact directly and safely with humans. This is in contrast with other robots, designed to operate autonomously in a workspace with limited guidance
---
---
---
Cobot related robots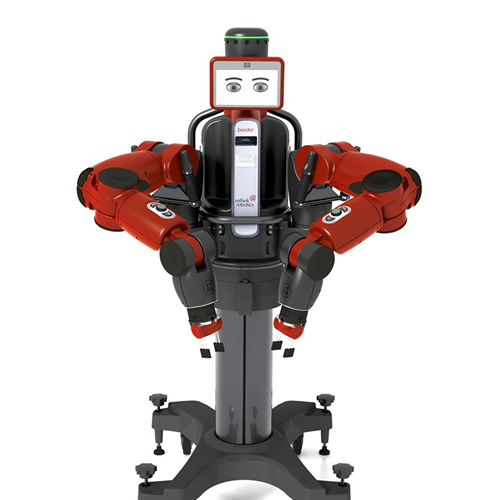 Baxter
According to experts, the time has come for robots and people to work together. Tony Fadell, closely involved in the development of iPod and iPhone, calls Baxter's development: "A Macintosh moment for the robotic world. He means that with Baxter, we've reached a point in the robot's development where they irreversibly enter our lives, work with us, and become part of our world.
Baxter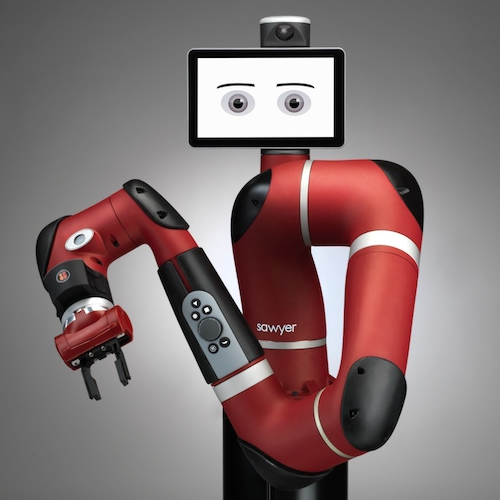 High performance collaborative robot
Sawyer is a collaborative robot (cobot) designed to execute tasks that have been impractical to automate with traditional industrial robots. Sawyer can provide high performance automation along with flexibility and safety. hardware and software, together with the ClickSmart gripper technology, allow our robots to be deployed faster, in more tasks and applications, and without time-consuming customization. Sawyer features a 7 degree of freedom robot arm with a 1260 mm reach that maneuvers into tight spaces and operates in work cells designed for humans. Built-in force sensing capabilities allow it to make adaptive decisions as tasks run, enabling Sawyer to work precisely while operating safely next to people.
Sawyer robot
---
---