SECOM
---
SECOM aims to provide enduring peace of mind to an ever-changing society.
SECOM was founded in 1962 as the first security company in Japan. In 1966, they developed the first on-line security system for commercial use in Japan and built a country-wide infrastructure.
---
Products by SECOM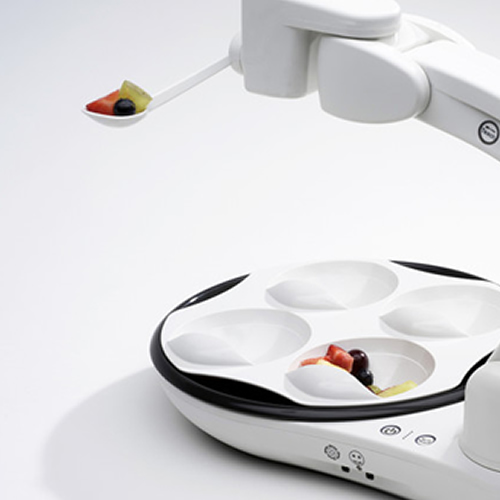 Robotarm My Spoon
Robotarm My Spoon offers a solution for people who cannot eat and drink on their own. Users have significant limitations in arm and hand function and are unable to take food from a plate and bring it to their mouths or to bring it to their mouths independently without the aid of a device.
My Spoon
---
History
In 1981, SECOM launched Japan's first home security system and established a home consumer market. Currently, they maintain contracts with 1,046,000 corporations and 1,279,000 households for a total of about 2,325,000 clients (as of March 31, 2018).
The Social System Industry was announced in 1989. Centering around security services, the SECOM Group has expanded to include Fire protection services, Medical services, Insurance services, Geographic information services, BPO·ICT services as well as Real estate development and sales. Based on a security network that fosters safety, they are tackling the creation of a new social infrastructure that wholly supports systems and services for security, convenience and comfort.