Qihan
---
Innovator and Popularizer of Service Robots
Sanbot robots are manufactured by and a part of Sanbot Innovation. As one of China's hi-tech enterprises, Sanbot Innovation breaks through the traditional boundaries and is constantly developing new pioneering solutions. Now, the 6-year Sanbot Innovation is ready to set out with over 200 patents in technology including Machine Vision Recognition, Multi-axis Automatic Control, Big Data Analysis, and Cloud service to make numerous artificial intelligence solutions.
---
Products by Qihan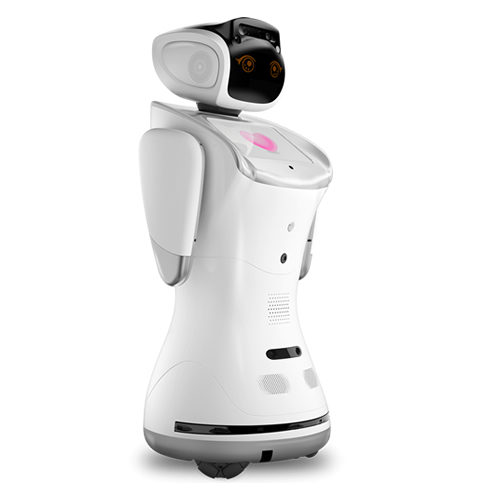 Sanbot Elf
Sanbot Elf is an intelligent service robot designed specifically for commercial use in the retail, hospitality, healthcare, and education industries. However, with an open API and SDK, integrators and developers can integrate Sanbot Elf into any scenario.
Sanbot Elf service robot
---
Sanbot
Sanbot robot popularized the use of service robots. The Sanbot robot system is truly revolutionary. Sanbot integrates Robot, APP and Cloud service into one ecosystem, offering intelligent services for numerous scenarios. Sanbot practices "Robot + Various Industries" strategy by connecting artificial intelligence technologies to various industries, helping to serve people more efficiently and creating more business value.