MJI Robotics
---
MJI develops a communication robot that colours your life, makes you smile and makes you slow down.
MJI is a company that makes a communication robot with the slogan "MORE JOYOUS INNOVATION". Established in July 2015.
---
Products by MJI Robotics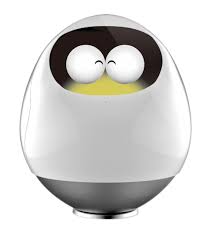 Tapia robot
After a long day Tapia will enlighten your heart with jokes and laughter. Sit close to Tapia and the robot will help you to make contact with people who are important to you with a video call. Tapia can also tell you the latest weather information when you go outside and you can add music when you want to relax or change your mood. Languages : Japanese
MJI Communicatie Robot Tapia
---
WHAT WE ARE STRIVING FOR
As smartphones and cloud devices spread and evolve, our living environment continues to change every day. We looked at the ease of life, the environment and the way people and people change together.
Robotics are already being adopted as household equipment. I am convinced that robots will become good partners of the future, not only in the industrial field, but also in our lives and will support people's lives.