Makeblock
---
To help people turn their ideas into reality, and to take education to the next level.
Makeblock Co., Ltd, founded in 2013, is a leading STEAM education solution provider.
Targeting the STEAM education and entertainment markets for schools, educational institutions and families, Makeblock provides the most complete hardware, software, content solutions, and a top-notch robotics competitions, with the aim of achieving deep integration of technology and education.
---
Products by Makeblock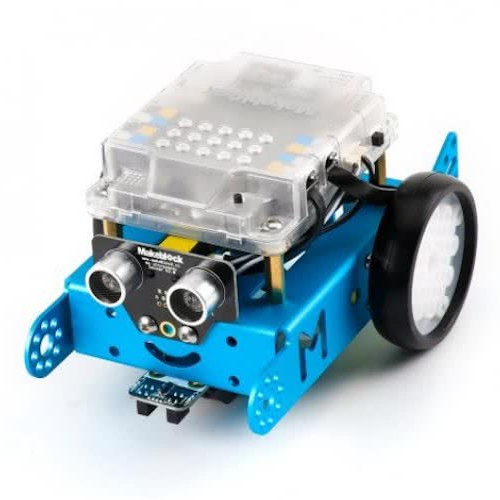 Makeblock mBot, educational robot
The mBot V1.1 is an affordable, easy-to-use robot for children to gain experience in graphical programming (with Scratch/mBlock), electronics and robotics. It is an all-in-one solution for learning about robotics and designed for educational purposes. This Bluetooth version can be used immediately after assembly with a special app for tablets and smartphones. This makes this mBot version ideal for direct play. Suitable for children 8 years and older.
Makeblock mBot
---