Imaginarium
---
The first Imaginarium store was opened in November 1992 in Zaragoza with the idea of transforming the toy sector. The Spanish company soon grew further with stores all over the world.
In addition to its stores, the Imaginarium also produces its own exclusive toy collections to meet all the needs at every stage of the child's development.
---
Products by Imaginarium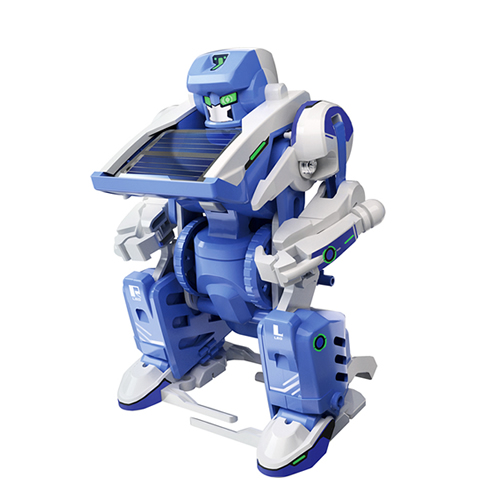 T3 Eco Solar Robot
Your adventure with your own solar-powered robots! Easy to transform: scorpion, robot and space shuttle. They move by themselves. Everything you need is included: parts, solar cell and detailed step-by-step instructions. Introduce children to the exciting world of solar robots, electronics, mechanics and technology. Promotes knowledge of the environment, creative and constructive thinking and interest in technology as a driving force for innovation and development. Helps to develop interest in sustainable, alternative energy sources and ecological awareness. It can be played indoors and outdoors, directly under the sun.
T3 Eco Solar Robot
---