iRobot
---
Your partner for a cleaner home
iRobot was founded in 1990 by robot experts from the Massachusetts Institute of Technology to develop robots that can perform practical tasks in everyday life. Today, iRobot is a leading international company that builds consumer robots.
---
Products by iRobot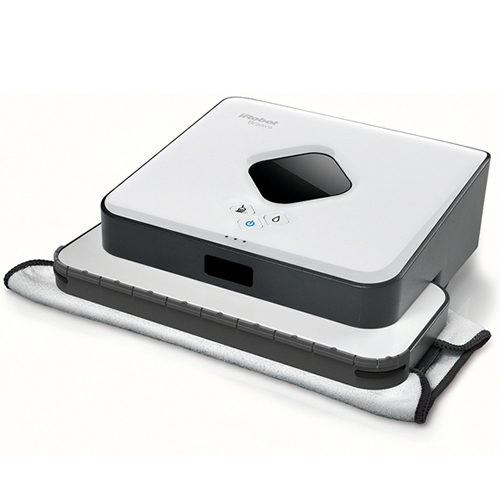 Braava mop robot
The iRobot Braava floor cleaning robot keeps the floor beautiful and is fast. The robot is charged within two hours and can last another four hours. You have to apply the cleaning wipes yourself, but that is not too difficult. The mop machine knows how long it has to continue through its built-in navigation system. The robot also avoids carpets, rugs and stairs by itself. This mop robot uses a GPS navigation system. This means that it always knows exactly where it has been and where it still needs to go to clean the entire floor. The system also works in the dark and is very quiet with a noise level of 35 decibels. So let the robot do its job.
Braava dweilrobot
Terra robot lawnmower
The Terra lawnmower robot has been in development for ten years and was unveiled behind closed doors during the CES. Users are able to adjust the desired grass height via the iRobot Home App. In the app you can also manage the route and a schedule.
Terra grasmaaier robot
---