Hanson Robotics
---
Creating living, conscious machines who improve people's lives
Hanson Robotics is an AI company dedicated to creating living, conscious machines who improve people's lives. Our robots will serve as AI platforms for research, education, medical and healthcare, sales and service, and entertainment applications, and will evolve to become benevolent, super-intelligent living machines who advance civilization and achieve ever-greater good for all.
---
Products by Hanson Robotics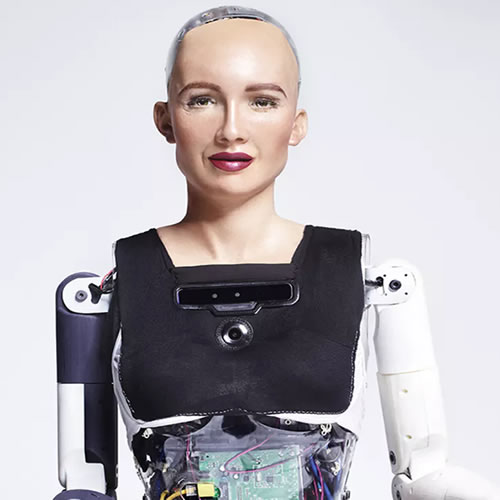 Humanoid Robot Sophia
Robot Sophia is the newest human-like robot, made by combining innovations in science, technology and artistry. The robot was created as a personification for the future of AI, but also as a framework for advanced AI and robotics research, and an agent for exploring human-robot experience in service and entertainment applications.
Robot Sophia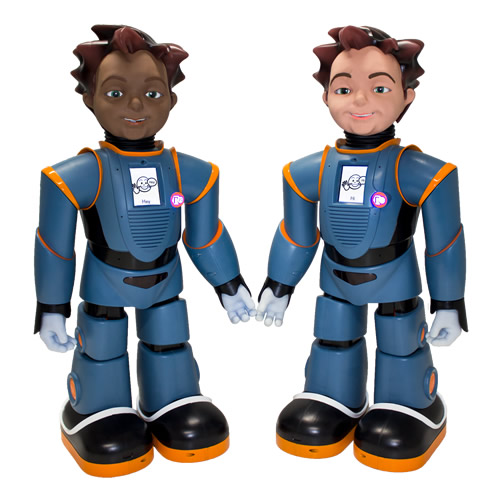 Zeno humanoid robot as a buddy
The Zeno robot is a humanoid robot. They have very advanced facial expressions. This technology makes them ideal for therapies that focus on emotion and social relationships. Zeno is 56 cm high. The robot can walk and move its arms. The Robot is equipped with a camera, 8 microphones, a speedometer and a compass. The Robot speaks 26 different languages and has a touch display on his chest with which he can be controlled. Zeno's movements can be programmed via a graphic program 'RoboWorkshop'. For advanced users it is also possible to write their own software in Java and C++. In the latter case Zeno can be integrated in technique lessons.
Zeno robot
Little Sophia robot
Little Sophia can walk, talk, sing, play games and, like her big sister, even tell jokes! She is a programmable, educational companion, who will inspire children to learn about coding, AI, science, technology, engineering and mathematics through a safe, interactive, human-robot experience. Unlike most educational toys designed by toy companies, Little Sophia is made by the same famous developers, engineers, robotics and AI-scientists who made Sophia the Robot.
Little sophia robot
---