Hanson Robotics
---
Creating living, conscious machines who improve people's lives
Hanson Robotics is an AI company dedicated to creating living, conscious machines who improve people's lives. Our robots will serve as AI platforms for research, education, medical and healthcare, sales and service, and entertainment applications, and will evolve to become benevolent, super-intelligent living machines who advance civilization and achieve ever-greater good for all.
---
Products by Hanson Robotics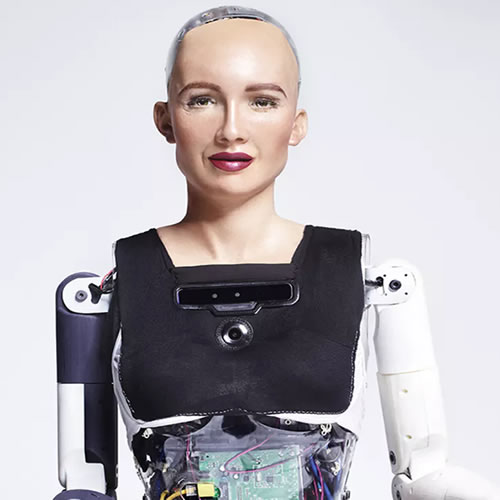 Humanoid Robot Sophia
Robot Sophia is the newest human-like robot, made by combining innovations in science, technology and artistry. The robot was created as a personification for the future of AI, but also as a framework for advanced AI and robotics research, and an agent for exploring human-robot experience in service and entertainment applications.
Robot Sophia
---