HAHN Robshare
---
Create a sustainable working world through innovation
At RobShare, we strive to create a more sustainable working world through innovation. It is our vision to share collaborative robots that safely work with their human colleagues and easily adapt to new tasks with our customers. The concept of flexible and adjustable production consists in a seamless collaboration between employees and cobots where everyone takes over the tasks that suit them best.
---
Products by HAHN Robshare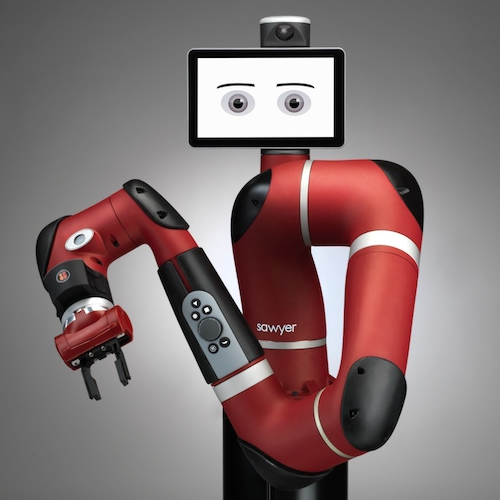 High performance collaborative robot
Sawyer is a collaborative robot (cobot) designed to execute tasks that have been impractical to automate with traditional industrial robots. Sawyer can provide high performance automation along with flexibility and safety. hardware and software, together with the ClickSmart gripper technology, allow our robots to be deployed faster, in more tasks and applications, and without time-consuming customization. Sawyer features a 7 degree of freedom robot arm with a 1260 mm reach that maneuvers into tight spaces and operates in work cells designed for humans. Built-in force sensing capabilities allow it to make adaptive decisions as tasks run, enabling Sawyer to work precisely while operating safely next to people.
Sawyer robot
---
Mission Hahn Robshare
RobShare makes Industry 4.0 profitable for every innovative entrepreneur, regardless of the company's size. Our focus lies on combining human workers with profitable ideas. We are convinced that certain tasks that have only been performed by human workers in the past can generally be adjusted to be performed by their cobotic colleagues. This is made possible by today's ever advancing collaborative robot technology. Our goal is not about replacing human workforce by artificial intelligence but rather a partnership between a human and his cobot colleague.