Furhat robotics
---
Creating magical experiences
Furhat Robotics is a Stockholm based startup building the world's most advanced social robotics platform. We are a collective of doers and dreamers driven by one common goal: making the promise of social robots a reality.
---
Products by Furhat robotics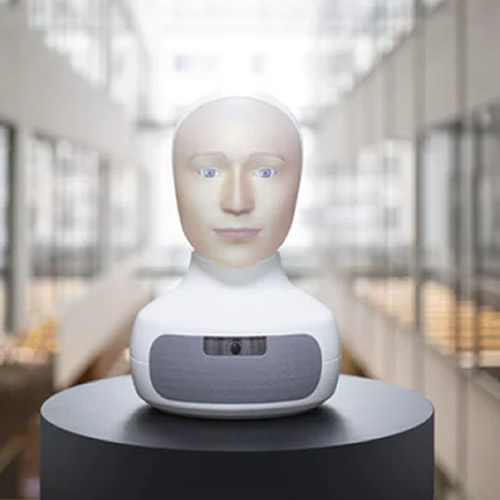 Furhat social robot for face to face interaction
Furhat is a social robot that communicates with us humans as we do with each other - by speaking, listening, showing emotions and maintaining eye contact. Furhat is ready to meet you in the real world. It can serve customers, provide companionship, train employees or teach a language.
Furhat
---