Brookstone
---
A World of Innovation®
Every day, people around the world go to Brookstone to see what's new, find smart solutions to real life problems and have some fun. Always marvelous -never ordinary- Brookstone products do amazing things in surprising ways.
At Brookstone, they believe there's always a better way to do something.
And so they created A World of Innovation® to prove it.
Their vision is that when people walk into a Brookstone store anywhere in the world, they will get to experience the best innovations from all over the world. They won't just read about it or order it online -they'll get to touch it and try it for themselves.
The first 50 years of Brookstone focused primarily on bringing exciting products to the U.S market. The next phase of the evolution will be to bring makers to the world. Brookstone, a World of Innovation.
---
Products by Brookstone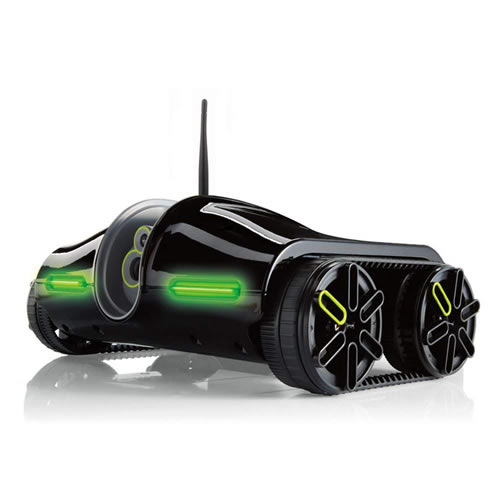 Rover Spy Tank
Rover Spy Tank is a remote-controlled Wi-Fi robot and its routes can be pre-programmed. To cap it all, he also has a camera with night vision on board. With its design and black and green colour, the Rover Spy Tank looks like it is coming from the future. His equipment is also a bit like it.
Rover Spy Tank
---