TU Eindhoven
---
Where innovation starts
Robotics at the Eindhoven University of Technology is a fast growing field of research. Robots can improve the quality of life, taking over dangerous or difficult jobs. Especially with the aging of the population robots can help extending the independent living of elderly. With the accelerating development of enabling technologies, robotics is rapidly expanding, as recognized world wide.
Especially for robots cooperating with people, we are facing many interesting challenges, which can only be solved through the joint effort of many experts with different backgrounds. Therefore, various faculties of the TU/e are combining their strengths, working together with many important players all over the world; Academia, industry, but also with the users. Next to the technical challenges, social acceptance is of course also very important, and actively researched as well.
---
Products by TU Eindhoven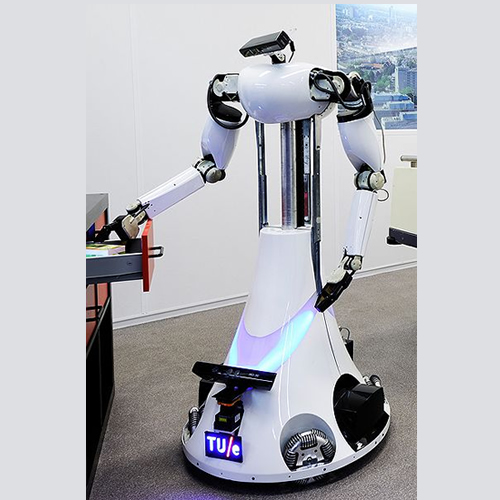 Amigo Service Robot
AMIGO stands for Autonomous Measure for IntelliGent Operations. AMIGO is taking part in the RoboEarth project. Through the RoboEarth network, robots must be able to deal with unforeseen circumstances so that they can learn better how to react in new situations.
Amigo Service Robot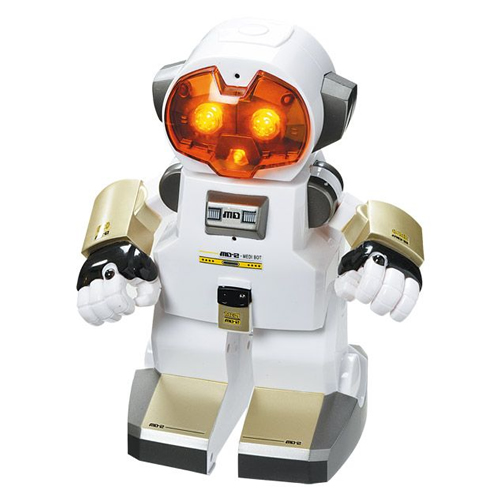 Robot M.D.
Robot M.D., is a home care robot that monitors and detects critical situations that require rapid medical help for the elderly and people with cardiovascular diseases. The application includes the use of the NAO robot for detection and an IRobot base for transport.
Robot M.D.
---