Spin Master
---
Our Mission is to Push the Boundaries of Innovation, Creativity, and Fun
Spin Master was founded by three study friends, Ronnen Harary, Anton Rabie and Ben Varadi Master in Toronto in 1994. Two years later, a pioneering innovation would put Spin Master on the world map.
Innovation
Two British inventors introduced the trio an ingenious idea of an air-pressure plane. Through this innovation, the Sky Shark were launched and the Air Hogs Brand was born. A success that enabled Spinmaster to open an office in Hong Kong. The following years saw significant growth for Spin Master, with award-winning launches including Aquadoodle, Bella Dancerella, Catch a Bubble, Flick Trix, Marshmallow furniture, Mighty Beanz, Moon Dough, Tech Deck, The Incredible Shrinky Dinks Maker, and more. It also led to expansion in Europe and Asia and the formation of an entertainment division.
Robot products
From its 20th anniversary, the company has grown into a comprehensive Global Entertainment, Robotics, Toy and Digital Gaming company. The success of Spin Master's can be attributed to consistently exploring the boundaries of innovation. Working with innovators, in-house creative teams and licensors from around the world, Spin Master has grown into a player in children's animations and interactive toys.
---
Products by Spin Master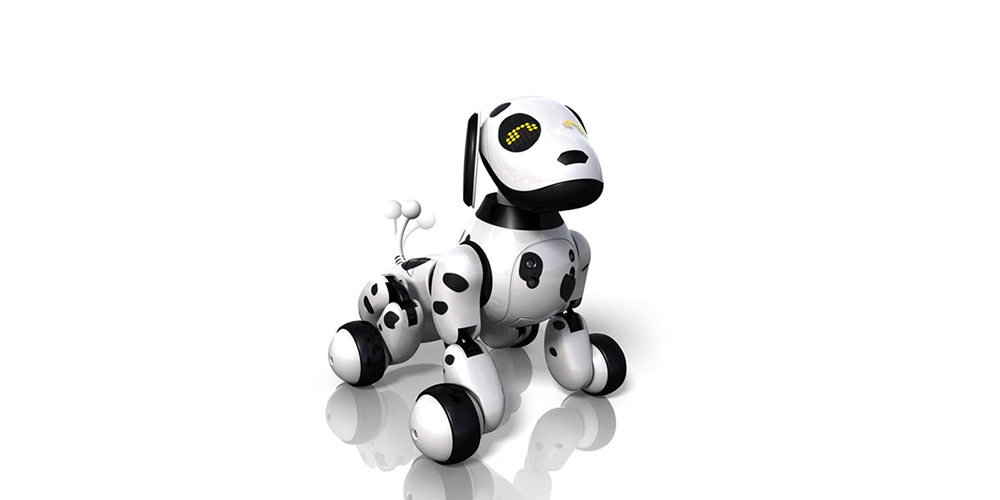 Robot dog
Zoomer is an interactive puppy with multiple sensors which ensure that he can just behave like a real dog. Like a real puppy he will occasionally be naughty sometimes! A loving and loyal friend for children over five years.
Zoomer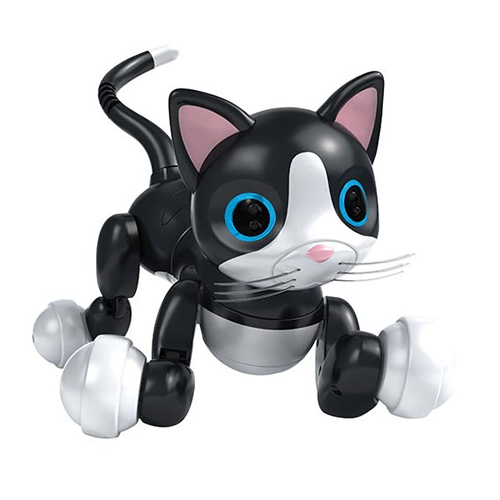 Robot cat Zoomer Kitty
Spin Master continues add more robot toys to its range . We knew the Zoomer Robot Dog and in America the Zoomer Dino Jester is very successful. A third robotpet has now extended the Zoomer Kitty . The zoo keeps growing . We see that Spin Master is continue prducing better robot toys.
Zoomer Kitty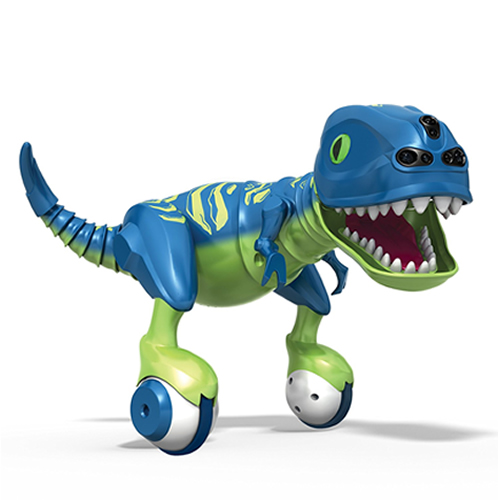 Zoomer Dino
Encouraged by the great success of the Zoomer robot dog in 2014, Spin Master will come up with the next robot in 2015. It's the Zoomer Dino Jester, an interactive robot Dino. This dinosaur stands out because it can stand on two legs in a completely balanced way. In America this robot was already available last year and immediately a huge hit.
Zoomer Dino Jester
---