LG Robotics
---
Life's good
LG is a global manufacturer of digital electronics, mobile phones, household appliances, TVs, computer products and audio / video. LG's vision is to offer the most innovative digital products and services and achieving customer satisfaction. Now the range is extended with intelligent robotics solutions.
---
Products by LG Robotics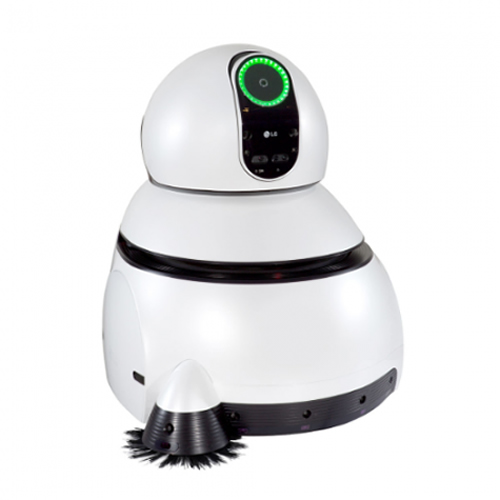 LG cleaning robot
The LG cleaning robot was initially designed to clean airports. The robot has an enlarged reservoir and several brushes and motors to remove dirt. A series of sensors is designed to ensure that the robot can navigate between people without causing accidents.
LG schoonmaakrobot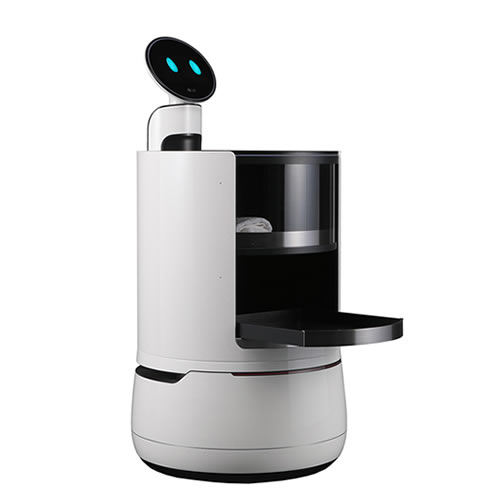 Serving robot
The purpose of the Serving Robot is to deliver meals and drinks to guests and customers at hotels and airport lounges quickly and efficiently. The robot can deliver food or refreshments around the clock and with its built-in sliding tray, present the tray to the customer for easy removal. Once the delivery is confirmed, the Serving Robot makes its way back on its own.
Serving Robot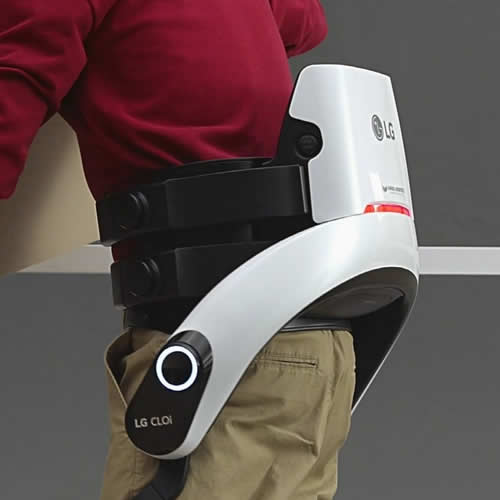 LG CLOi SuitBot exoskeleton
During the CES 2019 in Las Vegas, LG Electronics introduces the updated version of the portable CLOi SuitBot. The portable LG CLOi SuitBot supports the lower body and makes lifting and bending less heavy. In the near future, employees will wear exoskeletons to increase their own muscle strength and work with less risk of injury.
CLOi SuitBot
---